Description
Our regular #BusinessTalk seminars offer the chance to hear speakers from academia and industry share their latest insights into business thinking. They are also an excellent opportunity to network with peers from the local business community. #BusinessTalks are free of charge, are open to everyone and refreshments are provided.
Join us on 7 February 2018 to hear from Glenn St John-Colgan, MD Augmentas Group and Phillip McGowan, Senior Teaching Fellow at University of Portsmouth provide a helpful introduction to engaging with professional buyers.
During this event, we will look at how the power and influence of professional buyers is increasing, fuelled by easy access to product and company information available online.
With the public sector having highly mandated buying policies, larger corporations are increasingly employing similar tactics. Consequently, successful selling must include an ability to understand and engage with professional buyers.
Speaker Information
Glenn St John-Colgan, Managing Director, Augmentas Group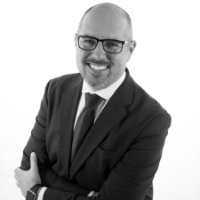 Glenn has over 25 years of experience operating as a director within the public sector, private international organisations, and consultancies. Glenn has had the opportunity to work across many industry sectors and has included all forms of commercial activity from complex international schemes to soft services for the public sector. Glenn has established centres of commercial excellence, best practice governance, cutting edge procurement methods and leading many tier one negotiations across industries. This combined experience has allowed Glenn to advise many ambitious organisations on how to succeed in the public sector by winning more work, whether by improving bidding processes, better pipeline management, and targeting, or change management. Through continued professional development, his qualifications and broad experience have led to Glenn to become a Cabinet Office MPA reviewer of high-risk programmes, including the MoD, GSS and DfT schemes.
Phillip McGowan, Senior Teaching Fellow, University of Portsmouth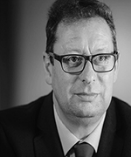 Phillip McGowan's teaching, research and knowledge exchange specialisms are professional selling, sales management and sales strategy. Before taking on an academic role, I was the founder and Managing Director of several technology businesses. This included all aspects related to designing new products and bringing them to domestic and international markets. Duties included everything that a small business owner needs to do from recruiting and building teams and their day to day management, to strategic positioning of the business. During my commercial career, I successfully grew three groups of businesses and exited via trade sales. I use this experience to provide business consulting services to both business owners and potential investors.
My current research is investigating the interrelationship between salespeople, sales management and sales strategy, with a focus on identifying the causes of sales failure.
---
Subscribe to the Faculty of Business and Law Newsletter to hear about the latest information on business events, schemes, and opportunities to help businesses succeed.
---


FAQs
What time should I arrive?
Registration opens at 5pm and the guest speakers will begin at 5.30pm prompt.
Will refreshments be available?
Yes. Tea, coffee and biscuits will be available throughout registration and afterward during the networking.
What are my transport/parking options for getting to and from the event?
Car parking is available on site after 5pm for a fixed fee of £2. For more details, maps and directions, please visit our website.
How much do these events cost?
#BusinessTalks are free to attend.
Do I need to register to attend?
Yes. Please click the Registration button at the top of this page.
Do I have to bring my printed ticket to the event?
No, we don't need to see a printed ticket at this event.
Is it ok if the name on my registration doesn't match the person who attends?
Yes, no problem. We will update your details on arrival.
Is Wi-Fi available?
Yes, Wi-Fi is available for University guests.
Are these events recorded and will photographs be taken?
The #BusinessTalk presentations may be recorded subject to receiving permission from the speakers. On occasion, professional photography and video production may also take place at the event and these images may be used on future promotional materials for CIPD. Please note that by attending the event, you are giving your consent for your image to be used on any CIPD promotional materials. Please let us know on arrival if you do not wish to be included in any photographs or videos.

I have a query that you haven't answered here. How can I contact the organiser?
If you have any questions about this event, please contact the Business Services and Research Team. Email: bsro@port.ac.uk or call 023 9284 4046.
What events do you have taking place, how do I find out about them?
The latest Business and Law events are can be found on our Eventbrite page. You can keep informed of all upcoming events by subscribing to the Faculty of Business and Law Newsletter.
Information on this page may be subject to change at any time.