Refund policy
Refunds up to 1 day before event
Eventbrite's fee is nonrefundable.
How to Enhance Your Wellbeing through Embracing Vulnerability Part 3 Workshop with Maureen Cooper
About this event
When you meet a person for the first time what are the things you look for? We want them to be accessible and to understand something of where we are coming from. The root of that accessibility, the ability to see another person clearly, comes from being comfortable with one's own vulnerability—the heart of wellbeing.
Yet the truth is that it is the very quality we try to hide in ourselves. Why? Because we are afraid that to be vulnerable is to be weak. If we're seen as weak how can we make a good impression, or be successful? Who will want to spend time with us, or feel affection for us?
So we armour up and hide away the tender part of ourselves that is the very core that people long to connect with. In fact, it is the armour itself that harms us and undermines our wellbeing, as well as blocking our connection with others.
These three workshops will explore how understanding, and owning our vulnerability will make us stronger and more resilient. People will have an opportunity to learn tools and exercises to share with their clients, while at the same time, working on their own relationship to vulnerability.
Part 1| May 10, 2022 | What vulnerability is and what it is not (Click HERE for the Booking page of PART 1 of this workshop)
Part 2| May 17, 2022 | The main shields we use to avoid vulnerability and how to work with them (Click HERE for the Booking page of PART 2 of this workshop)
Part 3| May 24, 2022 | Recognising the vulnerability another people
This workshop will be recorded and you can use the ticket function to pre-purchase the recording before the event. This will be useful for colleagues who are not able to attend the event live and also for those who attend the event live and want to watch it again.
This workshop will be hosted on the Zoom meeting platform where we will use our camera and microphones to interact with each other as a group.
To support practitioners in this time of extraordinary circumstances we are offering access to this group for a self-select fee.
The self-select fee is a radical inclusion policy to open learning for all colleagues. The guide price for this event is £20.00, however, we appreciate that income varies greatly in different locations and circumstances. Please contribute what you can to help us maintain inclusive professional training.
All the colleagues at ONLINEVENTS and the presenters we collaborate with are committed to working in a manner consistent with the BACP Ethical Framework, which can be accessed on the link below. When registering for this event you are agreeing to be present and interact in a manner that is consistent with this Framework.
https://www.bacp.co.uk/events-and-resources/ethics-and-standards/ethical-framework-for-the-counselling-professions/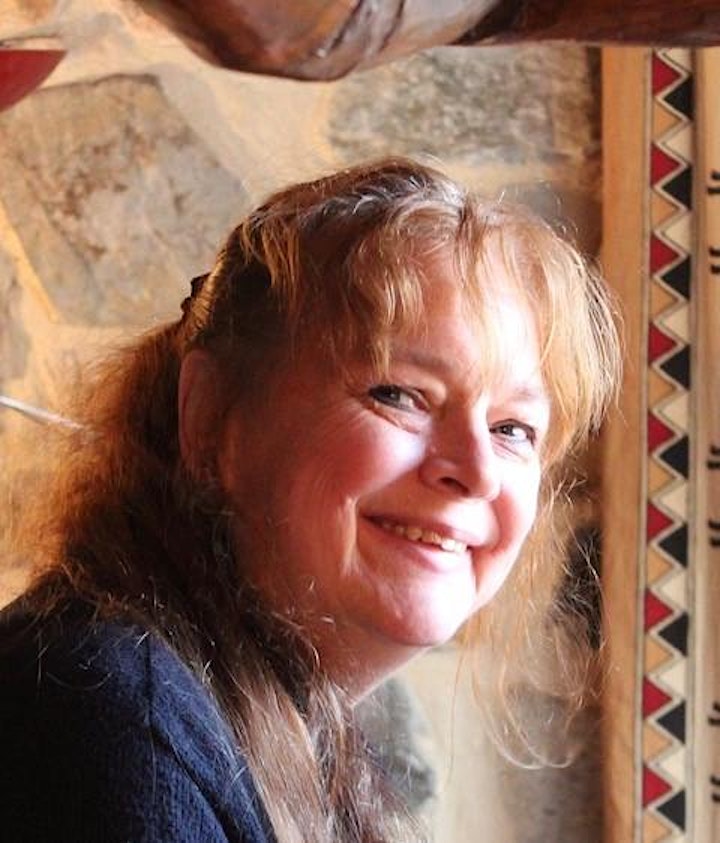 Maureen Cooper
Maureen is the founding director of Awareness in Action, an organization dedicated supporting people to make sustainable wellbeing part of their lives—through developing clarity, connection and openness.
Drawing on more than thirty years of experience as a professional educator, senior manager in a non-profit organization, an entrepreneur and as an experienced practitioner of Buddhist meditation, she leads Awareness in Action workshops and training programs in the UK and Europe.
Her new book, The Stress Workbook is a groundbreaking effort that brings together the best of modern science and the wisdom of the world's ancient contemplative traditions into a practical manual for thriving in today's fast-paced world. Although born in London, UK love took Maureen to Amsterdam, The Netherlands where she lives with her husband.
Website | https://www.awarenessinaction.org/
Facebook Page | Awareness in Action
Twitter | Awareness in Action
Instagram | awarenessin
LinkedIn | Maureen Cooper