Free online 45-minute session on HOW TO ensure good governance for developing and delivering heritage projects.
About this event
HOW TO: Ensure Good Governance
with Heritage Consultant, Janina McBride
This 45-minute session (inc. 15-minutes for Q&A) is led by Janina McBride.
Janina will be providing an overview of:
Good governance, why it is important and what that means in the context of heritage projects
The different types of governance structures to consider (e.g. charity, CIC etc)
The evolving nature of governance, considering start up, running the organisation and closure
Top tips on good governance
Links to further sources of information for you to explore in your own time.
About HOW TO Training
London Historic Buildings Trust are launching their 2022/23 virtual training initiative: HOW TO. Over the next 12 months, LHBT, and guest speakers, will be delivering regular 45-minute sessions on topics key to developing sustainable, socially focused heritage projects.
Book now for HOW TO:
Research your Building
Ensure Good Governance
Understand Funding and Finance
Establish a Meanwhile Use
Future HOW TO topics include: need and demand, budgeting, maintenance, activities, procurement, and planning.
Come back to London Historic Buildings Trust Eventbrite page soon for more details on future HOW TO sessions.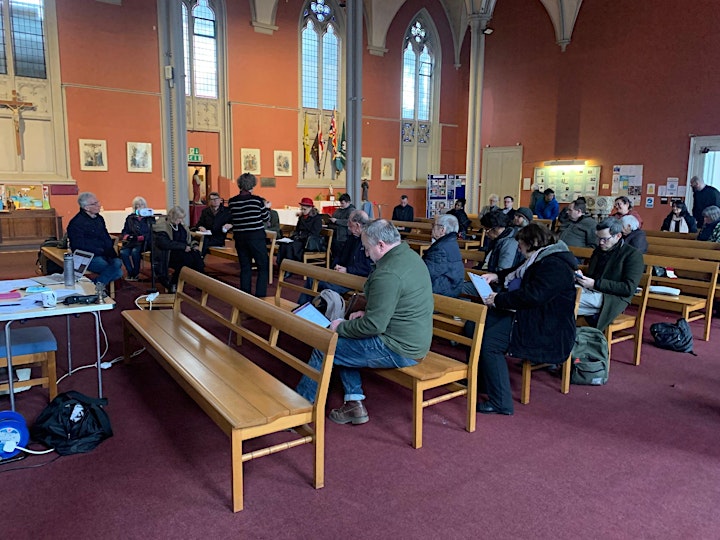 About the Speaker: Janina McBride
Janina currently splits her time working as a freelance Consultant and as a Theatres At Risk Adviser for the Theatres Trust. With over 15 years' experience working in the cultural heritage sector, she is experienced in complex, multi-stakeholder and multi-discipline projects and specialises in early-stage evidencing of viability, governance, business planning and audience development.
Janina spent a decade working at the National Lottery Heritage Fund within the London grants team supporting projects from conception to evaluation, and has also worked in consultancy firms, as a Senior Consultant at Barker Langham and a Director at Tricolor. As a consultant, she has worked on over 20 successful NLHF and Arts Council England projects. She has experience of working with a range of organisations, including volunteer and community groups, local authorities, places of worship, charities, independent and national museums.
In her spare time, she is working to create a Community Benefits Society with a viable proposal to save a local pub from redevelopment.
This training has been made possible with Capacity Building funding from Historic England.