Description
Thinking of making an escape into the world of coffee?
With coffee brands and cafes aplenty, how can you start your own business in the industry and stand out?
Join us to hear from those who have successfully transitioned into the coffee and cafe sector.


Speakers include: Nick
, from Taylor St Baristas, Patrick from Pact Coffee
, and Louis from The Estate Dairy. They'll be sharing how they've done it and their advice on cracking the industry.
---
Come along to hear from...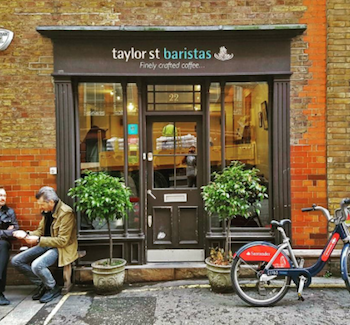 Nick from Taylor Street Baristas -
Nick
first started in coffee some ten years ago when he and his siblings (Andrew and Laura) launched one of London's first speciality coffee businesses, Taylor St Baristas, in 2006. Taylor St today boasts 9 cafes in and around the City of London and continues to blaze a trail in the UK's quality coffee sector with its world class barista training program and innovative store designs.
In 2012,
Nick
(and Taylor St) worked with Tesco to launch a more mainstream speciality coffee business called Harris + Hoole. This business grew quickly, opening over 50 shops in some 3 years, and today is one of the largest speciality coffee businesses in the world.
Nick
left Harris + Hoole in 2015 to refocus his attention on Taylor St, which, in 2016, opened both its first store abroad (in New York City) as well as a coffee roasting business back in London.
Prior to coffee,
Nick
worked as a management consultant in Sydney. He has a BA/BEc from the Australian National University and an MBA from INSEAD.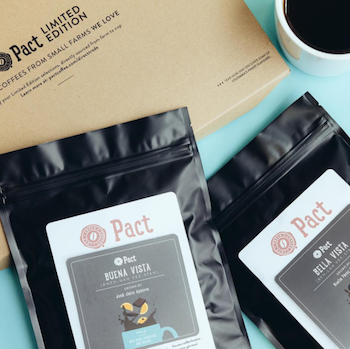 Patrick from Pact Coffee -
Pact source some of the best coffee from all around the world, they then roast, ground and ship it to your door, all within 7 days. Since launching in 2012 their delivery list has grown to several thousand people, all supported by a team of 47. Patrick joins us to share the story of working within this unique subscription company, and his wider experience within the world of cafes.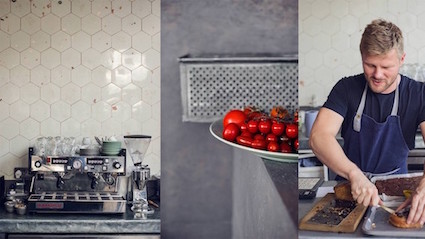 Mat from Fink's Salt & Sweet - L
aunched in 2014 by
Mat
Appleton and Jess Blackstone on a quiet residential street in N5, the aim of Fink's Salt and Sweet was to provide a neighbourhood hangout serving good coffee, lunch, dinner and wine. Since opening, Fink's has gone on to open guest accommodation and online store for luxury foodie essentials, coffee kit and homewares.
Mat
and Jess are now gearing up for their first expansion.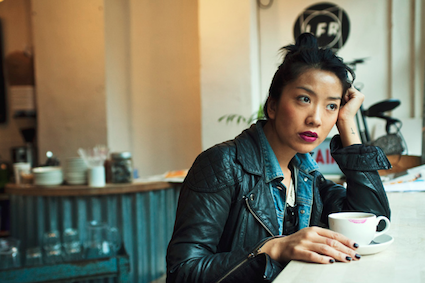 Celeste Wong: Blogger & Top Coffee Barista. Born in Dunedin, New Zealand, Celeste has held top positions in leading artisan cafes all over the world for over a decade. Since migrating to the UK, she has been listed as one of London's top five Baristas in The Financial Times and noted for her excellence in a plethora of other publications.
Currently she creates and curates social media content, writes and consults on a range of services for cafes and brands, and runs cafe blog
The Girl In The Cafe
.
---
Come join us if:

- You've ever thought about opening your own cafe
- You want to hear what it takes to startup in the coffee industry
- You're interested in hearing about working in the industry outside of cafe operations
- You're interested in hearing inspirational startup stories
---
Tickets are limited to 30 - secure yours now to come along and meet likeminded people interested in yoga and wellness. Grab a drink from our wonderful cafe team, and get chatting.