Description
Thinking of making an escape into the world of wellness?
With yoga teachers, retreats and coaches aplenty, how can you start your own wellness venture and stand out? Or how can you sustainably transition into a full time career in wellness?
Join us to hear from those who have successfully transition into the yoga & wellness sector.


Speakers include: Max
from Hot Pod Yoga, Sally-Anne Reynolds from Yoga Light Vibes, and Pandora from Rooted London. They'll be sharing how they've done it and their advice on cracking the industry.
---
Come along to hear from...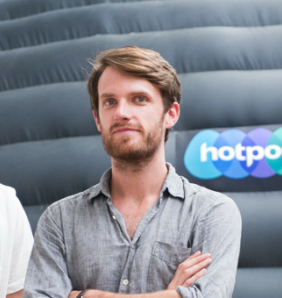 Max is founder and MD of Hotpod Yoga - Europe's largest yoga business, with 32 sites spread over 6 countries. Based in London and founded in 2013, the business has grown through it's own operations in London as well as it's growing franchise network
.
Prior to life at Hotpod Yoga, Max worked as a strategy consultant - and following a stint at London Business school made the jump to entrepreneurial life when he founded Hotpod Yoga with his old friend (former school teacher turned yoga instructor and co-founder of HPY), Nick Higgins.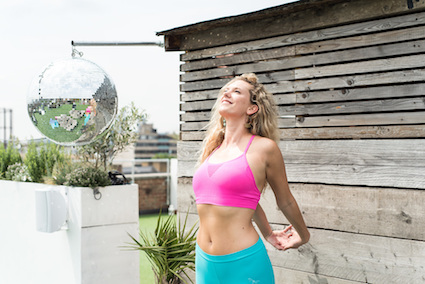 Sally started practising yoga with her mum at 6 years old. Fast forward a few decades and it supported her through the hectic world of legal studies and working long hours in the City. When she realised her heart wasn't in Law, Yoga gave her the courage to make her escape!
From urban roof tops to yoga studios, from private homes to office workspaces, Sally teaches in London and Oxford, as well as leading international retreats across Europe, India and Sri Lanka.
Pandora uses Nutrition, Intuitive Eating support, Life Coaching, Meditation, Visualisations, Reiki, Yoga and Healing practises including energy work to help people return to their
roots - their truest form.
Working privately and with corporate clients, she hosts group workshops, healing sessions and yoga and nutrition workshops as well as hosting retreats in the UK and abroad.
Pandora has residencies with Soho House Group, Spotify and Nicholas Kirkwood and has worked with Adidas, Aveda, Freepeople, Topshop and Puma, to name a few.

---
Come join us if:

- You want to hear what it takes to startup a wellness business
- You're interested in building your personal brand in the area
- You'd like to learn about building a stable and sustainable career in wellness
- You're interested in hearing inspirational startup stories
Tickets are limited to 30 - secure yours now to come along and meet likeminded people interested in yoga and wellness. Grab a drink from our wonderful cafe team, and get chatting.