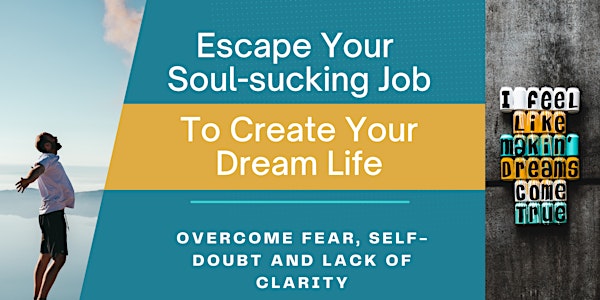 Multiple Dates
How to Escape Your Unfulfilling job to Create Your Dream [Brownsville]
Sales Have Ended
Registrations are closed
This is a Virtual Event. Once you register, please make sure to add the date to your calendar and include the proper Zoom Link.
Sales Have Ended
Registrations are closed
This is a Virtual Event. Once you register, please make sure to add the date to your calendar and include the proper Zoom Link.
Live Training - Learn how to confidently move away from your unfulfilling job to pursue your dream career. Limited Spots!
About this event
What you'll learn:
The real reasons why you have not made significant progress towards your dream career or business
Secret techniques on how to make things happen faster
How to ignite new levels of motivation, inspiration and drive
A proven system to make your dreams career and life a reality
How to make rapid and continuous progress towards your goals
Can you relate to any of the following?
Your current job or career doesn't fulfil you, but you haven't made a change because:
You lack clarity on what you want to do
You are afraid of the uncertainty of leaving your 'secure' job
You have self-doubt about your ability to succeed
You're not sure what fulfilment looks like
You're not sure if you can make enough money from it following your heart
This workshop is for you if any of the following apply:
You're not completely satisfied in your current career.
You're purpose-driven and yearning to be of service to others.
You're looking for more fulfilment in your life and career.
You're ready to take control over your destiny.
You're willing to do whatever it takes to create your best life.
You're open-minded to new and potentially life-changing ideas
You've begun taking steps towards pursuing or creating your dream career, but your progress hasn't been as fast as you'd like
This workshop is not for you if:
You're not committed to making a change in your life.
You're not dedicated to living your best life possible.
You're not ready to take complete control over your future.
You're not willing to put in the work to make things happen.
You're purely money-driven or want only to serve yourself.
Sign up if you're ready to create your dream life!
This is a FREE ONLINE LIVE EVENT: There Are No Costs, But Seats Are Limited.
This event will be hosted on ZOOM: You will receive an email with a Zoom link after your registration!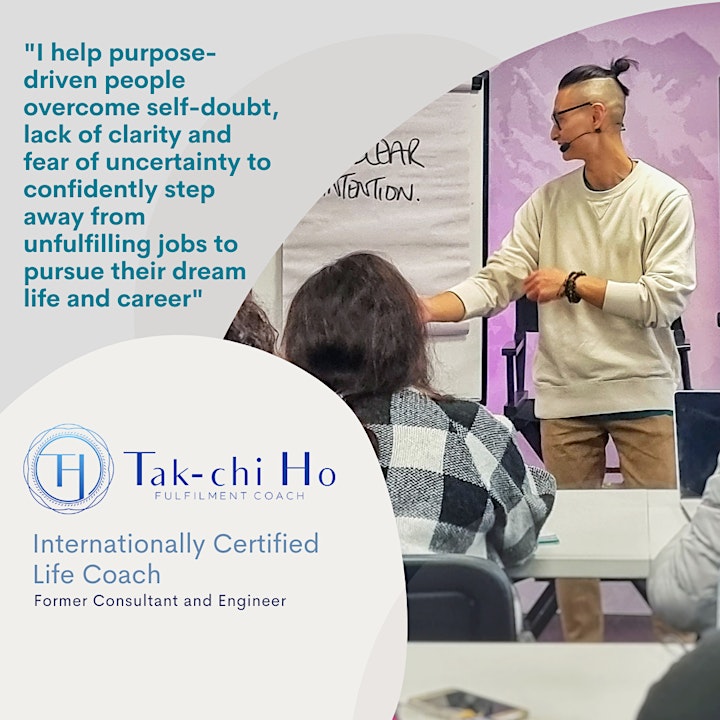 Organiser of How to Escape Your Unfulfilling job to Create Your Dream [Brownsville]
I am a globally certified coach specialised in helping corporate workers overcome self-doubt, lack of clarity and fear of uncertainty so they can confidently step away from their soul-crushing jobs to pursue their dreams.
My mission is to help as many people as possible live their best, most inspiring and fulfiling lives possible.