Description
About the course:
Discover how to transcend traditional media: in this groundbreaking session you will learn how to create, maintain, enhance and amplify your creative voice using online platforms in this CPD certified course.
By firstly identifying your unique objectives, you will work to recognise what you want to say, and how to say it. From here, you will be taught how to gauge which are the right platforms for your voice and your aims, and take the first steps in turning your idea into a conversation. You will also gather some basic guidelines on how to separate personal from professional profiles, and how to create a conversation that people can find and engage with.
As well as this, you will learn how to establish who else online can help you achieve this outcome. No matter your aim – sharing ideas, sourcing resources, promoting an event or simply engaging in conversation – you will discover how to create your own, unique voice, how to share this effectively and create a profile that will start a conversation with like minded people.
Guardian Culture Professionals Network members receive a 20% discount on the standard delegate rate. If you're not already a member, you can sign up here - it's quick, simple and absolutely free of charge.
About the facilitator:


The Guardian Culture Professionals team have joined forces with groundbreaking digital engagement strategist Abhay Adhikari to bring you interactive sessions to ensure you create a true, effective and far reaching voice online.
These sessions employ Abhay's innovative approach to working online, using a unique combination of group mind mapping, case studies and interactive worksheets will ensure that you will gain real value, and a real, effective strategy you can implement straight away.
Discover the importance of creating an engaged, interactive audience – and how to sustain and grow this online community.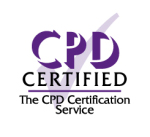 Please note that we are unable to accept offline payments, except for group bookings of more than eight delegates where a booking fee applies. A non-refundable booking fee of £25 per booking (not per delegate) will be payable for offline bookings. Invoices must be paid within 14 days of issue or by 7 days from the date of the seminar, if payment is not receieved booked places will be released.