How to Find a Job with Heather MacGregor

Saturday, 29 November 2014 from 09:00 to 17:30 (GMT)
Event Details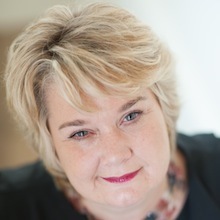 Searching for a job can be daunting. Whether you're keen to get into the workforce or looking to return after a career break, you'll likely be wondering what skills and experience employers value most. With this one-day course of guidance and advice from employability experts Heather McGregor and Sarah Stimson, you'll walk away with a solid understanding of what you have to offer an employer, how to network with the right people, what job adverts actually mean, how to pull together an effective CV and the best way to tackle job interviews. 
9.00: Introduction: Careers Advice for Ambitious Women – Heather McGregor  
9.30: Networking workshop – Heather McGregor   
10.30: Coffee break  
10.45: Assessing your skills and experience – Sarah Stimson  
12.30: Lunch  
3.30: CVs – Sarah Stimson  
14.30: Coffee break  
14.45: Cover letters and job applications – Sarah Stimson  
15.45: Coffee break   
16.00: Interview skills – Sarah Stimson  
17.00: Q&A – Sarah Stimson  
17.30: Ends 
When & Where

Mumsnet HQ, 6 Deane House Studios
Greenwood Place
NW5 London
United Kingdom


Saturday, 29 November 2014 from 09:00 to 17:30 (GMT)
Add to my calendar
Organiser
So what is this Academy thing? 
We're very excited to be launching The Mumsnet Academy - a brand new enterprise to bring you a rolling programme of fantastic masterclasses, workshops, courses and events.
A while back we asked a small but perfectly formed cross-section of Mumsnetters what courses they would like and the programme we've come up with is a reflection of their responses - including subjects from entrepreneurship, business, technology, social media and blogging to history of art, creative writing, publishing, gardening, philosophy, finance, fashion, self-improvement and learning to live wisely and well. 
Some of these courses will be skill-based, while others will explore concepts, theory and ideas. And, to help us deliver them, we have enlisted experts in a range of fields and teamed up with partners who have a reputation for delivering high-quality, life-changing material.
If we've missed a course you think is a must, fear not: we will be adding classes to our programme all the time, and we're always on the lookout for new ideas. If you have a suggestion for a new course, do please drop us a line or complete the suggestion box on our website.
One of the things that we knew was important to you all was to ensure that our Academy courses are available across the UK. So, we are pleased to announce that, from Day One, we will be running events in Birmingham, Edinburgh, and London. We've tried our best, too, to offer courses at different times of day, so they are as accessible as possible to as many of you as possible. We're are also keen to develop some online courses and hope to announce the first of these later this year. 
We're really pleased with the line-up so far and excited about our plans for the future. We hope you like it too. Do check out what's on offer, sign up for whatever takes your fancy, and give us your feedback - all views welcome! - at academy@mumsnet.com