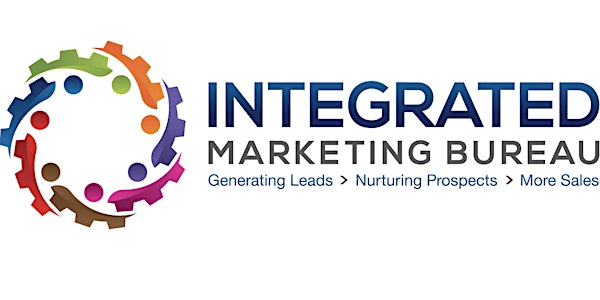 How to Find Clients using LinkedIn to Win More Business + Closing More Sale...
Description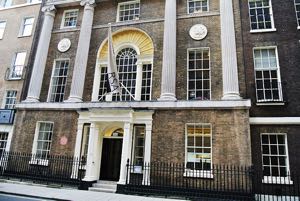 The Integrated Marketing Bureau is delighted to organise this event located in the prestigious Royal Society of Arts Building in Central London. This will be a very practical session with high quality learning and plenty of Q and A encouraged.
We will show how you can find your ideal 8 to 13 hot prospects for every 100 people you are interested in engaging with in your chosen target markets on LinkedIn. These will be people ASKING for more information or to have sales based conversations.
We would like to invite you as our special guest to:
How to "Find Clients using LinkedIn and Win More Business" and the "Closing More Sales" bonus session
Lots of Networking, plus teas and coffes on arrival and as part of the mid afternoon break. Plus you will receive a Free Book and Video Access....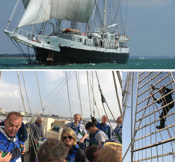 Plus Lucky Draw for a Tickets for this exclusive 1 Day Sail for Cowes Week onboard Tenacious
This will be an amazing sailing experience with 40 guests - you could be the lucky winner on the day and be part of this:
Running Order
1:30pm: Registration, Teas and Coffees and Networking
2:00pm: Rupert Honywood, Alex Smith and Muriel Gibbons Welcomes

2:10pm: Part 1
Dealing with the Elephants in the Room

Finding your ideal Clients using this GDPR friendly approach

What is the unique Social Selling Blueprint?

Understanding who is your ideal customer

Using correct Customer Segmentation to find your Ideal Clients on LinkedIn

Learning why "knowing your numbers" is so important

Why does this 6 Step Sales process help you to achieve Sales Success?
3:15pm: Teas and Coffee

3:30pm: Part 2
The Correct Prospect Nurturing Process

Dealing with Self Sabotage and that inner voice that may be holding you back

Closing More Sales – Winning more Business

Questions and Answers Session
5pm: Finish
These two sessions combined will cover the following areas:
Understanding your Numbers and How to Find Clients using LinkedIn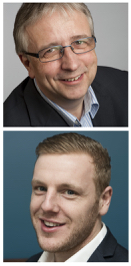 - with Rupert Honywood - Integrated Marketing Bureau

Motivating Your Sales Teams to Win More Business
- with Alex Smith - Integrated Marketing Bureau
Many businesses succeed or fail because they get their targeting wrong, don't know their numbers or have a broken lead generation system. As a consequence, they burn through cash and Sales Opportunities are Lost and of course there is the curse of GDPR. All these points can have a negative impact on your business.
From this highly interactive session you will understand the importance of dealing with the "Two Elephants" and knowing your numbers, how to put in place a unique Social Selling Blueprint plus a strong 6 Step Process which will yield great results. Plus you will learn the importance of being more human – especially in nurturing prospective client relationships and also how to tap into the "inner why" of your Sales Team to leverage results. All of this with ultimate aim of helping you to Win More Business and achieve Sales Success
---
At the end of this Session you will be given a FREE Book on how to "Find Potential Clients with LinkedIn" worth £12.95 plus a link to a FREE 45 minute Training Video.
---
Location Details
The Royal Society of Arts, RSA House, 8 John Adam Street, London, WC2N 6EZ is located only 5 to 10 minutes walk from Charing Cross Station and numerous Tube Stations plus the lovely Covent Garden is only a short distance - great for going out for a meal afterwards!
Please note - there are only 30 Tickets available for this event. There are no nasty Upsells - this event is about sharing pure value and building great connections. Please book your place/s as soon as possible to avoid disappointment. If you want to come but need to pay by bank transfer and invoice rather than by credit/debit card and/or PayPal then do get in touch...
LATEST UPDATE We are getting close to capacity, however if tickets have sold out, please still register as we are building a waiting list. Also we have free webinar options available here too:
https://www.integratedmarketingbureau.com/events-and-webinars/
---
Yours Hosts
Rupert Honywood and Alex Smith - Integrated Marketing Bureau

Website: IntegratedMarketingBureau.com
Call 0203 397 4970 or 07912 600999
Email
Rupert@IntegratedMarketingBureau.com
Alex@IntegratedMarketingBureau.com
LinkedIn
linkedin.com/in/honywood
linkedin.com/in/alexander-charles-smith
------------------------------------------------------
Organiser of How to Find Clients using LinkedIn to Win More Business + Closing More Sales Bonus Session