How to Find Clients using LinkedIn & Win More Business + FREE Bonus Session
Description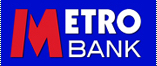 The Integrated Marketing Bureau is delighted to organise this event in association with Metro Bank - Holborn Branch together with FundingNav and we would like to invite you as our special guest to:
How to Find Clients using LinkedIn and Win More Business + FREE Bonus Session on How to Access Free Money.
Lots of Networking and Free Drinks plus on the night, receive a Free Book and Video Access and Guides, plus Lucky Dip for a 1 Day Sail for Cowes Week onboard Tenacious and a chance to win the latest Amazon Echo - your personal assistant.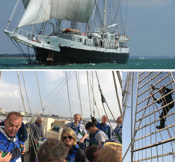 Running Order
5:30pm: Registration, Networking and Refreshments
6:00pm: Metro Bank Welcome
6:10pm: How to Find Clients using LinkedIn
6:40pm: Motivating Your Sales Teams to Win More Business
7:15pm: Free Money & Where To Access It
7:45pm: Questions and Answers. Lucky Draw for 2 Top Prizes
8:00pm: Networking, Nibbles, Wines and Beers
8:30pm: Finish
These two sessions combined will cover the following areas:
Understanding your Numbers and How to Find Clients using LinkedIn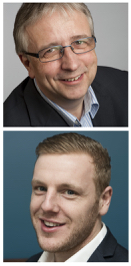 - with Rupert Honywood - Integrated Marketing Bureau

Motivating Your Sales Teams to Win More Business
- with Alex Smith - Integrated Marketing Bureau
Many businesses succeed or fail because they get their targeting wrong, don't know their numbers or have a broken lead generation system. As a consequence, they burn through cash and Sales Opportunities are Lost. This can have a catastrophic effect on a business.
From this highly interactive session you will understand the importance of knowing your numbers, how to put in place a strong 3 Step Process which will yield results. Plus you will learn the importance of being more human – especially in nurturing prospective client relationships and also how to tap into the "inner why" of your Sales Team to leverage results. All of this with ultimate aim of helping you to Win More Business and achieve Sales Success.
Understanding who is your ideal customer and correct Customer Segmentation

How to Find your Ideal Clients using LinkedIn

Learning why "knowing your numbers" is so important

Why does this unique 3 Step Process help you achieve Sales Success?

How to deal with the two Elephants in the Room?

Being more Human - understanding you and what is holding your Sales Team back?

Closing More Sales – Winning more Business

Questions and Answers Session
At the end of this Session you will be given a FREE Book on how to "Find Potential Clients with LinkedIn" plus a link to a FREE 45 minute Training Video.
Free Money & Where To Access It
- with Stephen Sacks - Funding Nav
We will cover the three areas that businesses can access to increase their bank balance without creating any debt or dilution. In a world of cheap and easy debt and equity we sometimes forget that there are strategies where we can boost cash for virtually zero cost.



Since a business is fundamentally an economic entity then increasing its cash is therefore a key success indicator. In the headlong rush to raise capital from investors or lenders the fact that cash can be raised without creating a future cost is often ignored.
In this session we will demystify the whole area of cash through gaining an understanding of the principles behind free cash flow, what management teams should be measuring and specific strategies they can action for increasing cash immediately.

The session will cover the following areas

1) Looking at the fundamentals of businesses
2) Considering reasons why businesses fail (and most of them do)
3) A look at the concept behind free cash flow and its importance
4) Increasing profits and working through the equation of business
5) Accelerating positive cash flow and balance sheet mastery
6) Seven places to go to find external sources of free or virtually free funding
7) Negotiation

The session is interactive and participants will be given a ten page workbook which will contain specific and actionable strategies that they will to take back to their own businesses in order to action some of the strategies that we will be covering. Every business attending should be able to substantially improve their cash position within weeks.
---
Please note - there are only 50 Tickets available for this event and we are expecting this to be oversubscribed. There are no nasty Upsells - this evening is completelty FREE and is about sharing pure value and building great connections...
Please book your place/s as soon as possible to avoid disappointment. Any questions? Call Muriel Gibbons on 0203 397 4970
LATEST UPDATE as of 13th February: We are getting close to capacity, however if tickets have sold it, please still register as we are building a waiting list, plus we may be able to invite you to an event the following day or in April
---
Yours Hosts
Rupert Honywood and Alex Smith - Integrated Marketing Bureau
Website: IntegratedMarketingBureau.com
Call 0203 397 4970 or 07912 600999
Email
Rupert@IntegratedMarketingBureau.com
Alex@IntegratedMarketingBureau.com
LinkedIn
linkedin.com/in/honywood
linkedin.com/in/alexander-charles-smith
------------------------------------------------------
Stephen Sacks - FundingNav
Website: FundingNav.com
stephen.sacks@fundingnav.com
Mobile 07768 111234
linkedin.com/in/stephensacks
------------------------------------------------------
Karl Tressler - Metro Bank
MetroBank.com
0345 0808 508
linkedin.com/in/karl-tressler-20a672b5
Karl.Tressler@metrobank.plc.uk
Organiser of How to Find Clients using LinkedIn & Win More Business + FREE Bonus Session