How to find investors & Got a Problem? Get a Solution! (#GAPGAS) - February 2017

Monday, 20 February 2017 from 18:00 to 22:00 (GMT)
Event Details
"Got a Problem? Get a Solution!"
(or "#GAPGAS" as we like to call it!)
&
How to Find Investors &
Be an Empowered Job Seeker
=========================================================== 

So what's this "#GAPGAS" malarkey all about? 
- Is there something stopping your venture taking off?  
- Do you need advice on your product or how to sell it?  
- Want to get a feedback from a room full of experience? 
    => Then "#GAPGAS" is for you!

The basic premise is to help you solve your current startup problems by giving you an opportunity to briefly explain what you are struggling with to the audience, and they, along with our expert speakers, will suggest solutions for you. In essence, this will be live crowd-sourced problem-solving exercise.
This event is open to everyone, whether you're interested in getting a problem solved; or if you don't have any problems (lucky you!) you may just want to impart and share your years of wisdom, knowledge and experience to help your fellow startups; or you may just want to come and learn about and see what others are doing and working on.
=========================================================== 
How to

find investors

with

Andrew Scott
Andrew is an Investor, advisor and entrepreneur
He is Founding partner at 7percent Ventures, investing in early stage startups addressing $billion problems in a transformative way. They live and breath to help not hinder the startups and their Founders.  Before being an investor Andrew founded six tech startups, including the world's first mobile location based social network in 2001 (playtxt), first trust network recommendation engine (Rummble) and the first online digital video news archive (BritishPathe.com). Andrew sold one startup, has had four fails and one is TBD. He is co-founder of the ICE List non-profit entrepreneur group helping >250 tech founders with personal development and their business challenges. He is a lover of skiing, flying and film; in his spare time Andrew dreams of the big screen as an executive producer of @TheGreatestRaid.
Be an Empowered Job Seeker withJim Lanas
Being empowered to approach your efforts as if you were an entrepreneur.  It doesn't matter what industry you're working in – or want to work in. Empowered Job Seekers are in high demand. Companies are willing to invest in the development of good fit candidates. Why? Because an empowered, entrepreneurial brand candidate/employee is more engaged and will succeed in his/her own career path, enabling the overall success of their future or current team, department, and company. They possess the extremely valuable qualities of being accountable, innovative and resilient. Take control and be a empowered Job seeker.
=========================================================== 
AGENDA: 
6.00pm  -  Doors open  
6.30pm  -  Event starts with welcome from organisers  
6.35pm  -  Presentation begins  
7.00pm  -  Q&A 
7.10pm  -  Open GaP?->GaS! session (your chance to get your problems solved)
8.00pm  -  Networking
9.00pm  -  Close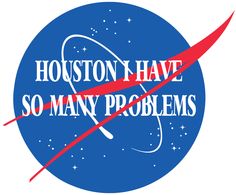 We do have a couple of simple ground rules we'd like you to abide by and which help us keep the event effective and flowing, which are as follows:
DO

state who you and your company are

DO give context to your startup problem by giving a

BRIEF

synopsis of what your company does
DO 

state clearly and specifically what problem you are struggling to solve
DON'T

answer back to suggestions/solutions being given (save this for the networking afterwards)

DON'T

pitch/demo your business (whether for investment, co-founders or anything else). We have other events for that.
Of course there will be plenty of time for networking and socialising as always afterwards and if you're really good, we'll even provide some food and drink.


=========================================================== 

At our GAPGAS events, we use Glisser which allows you to interact with the presentation in real time by allowing you to see the slides on y our devices (laptops, tablets, phones, etc.) as well as ask and upvote questions, make notes and much more. If you'd like to join in this event using Glisser, simply click here.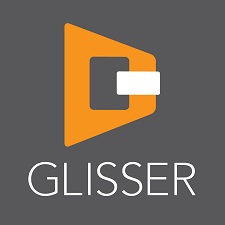 =========================================================== 
PS - If you would like to be one of the guest speakers, please email speak@h-h-h.co for more details and/or to apply.

PPS - If you would like to become one of our sponsors, please email sponsor@h-h-h.co for more details and/or a sponsorship pack.
When & Where

Google Campus (Ground Floor)
4-5 Bonhill Street
EC2A 4BX London
United Kingdom


Monday, 20 February 2017 from 18:00 to 22:00 (GMT)
Add to my calendar
Organiser
Hipsters, Hackers & Hustlers
HHH is the largest community of tech startups in the UK with 40,000 members and growing.
Our mission is to inspire, educate and support tech startups to become fully fledged, successful businesses by providing them with innovative events, valuable resources, useful products and services, powerful introductions and all with a giant dollop of fun.
Come find out more here -> http://www.hipsters-hackers-hustlers.com
How to find investors & Got a Problem? Get a Solution! (#GAPGAS) - February 2017