Description
Results of our 2017 Business Skills and Training Survey showed that 68.5% of businesses blamed vacancies being hard to fill on not having enough applicants with the relevant skills and qualifications, and 55.8% said a skills shortage in their business led to an increase in work for other staff.
As an SME, what if you could build talent through your existing workforce – wouldn't that make more sense?
Talent management is an effective way to do this. You can utilise your best asset – your people; developing internal resource, ensuring business continuity and fostering positive engagement as a result.
Join us at our workshop on Talent Management to explore:
How to identify key roles and critical positions in your business
How to reduce costs of recruitment and boost growth and productivity
The benefits of developing your workforce to support retention
How apprenticeships can be used to boost your staff's skills and the funding available
Victoria Chidgey and Rachel Pook from Atoll HR will be sharing their insights into the topics above and attendees will learn new skills through real life case studies and practical activities. This event is perfect for SMEs who don't currently have a development plan, struggle to recruit or retain staff and want to reduce the cost of recruitment.
Don't delay in booking your space – we expect spaces to run out fast!
We look forward to seeing you there.
Please note: This event is for West of England (Bristol, Bath & North East Somerset, South Gloucestershire & North Somerset)businesses only.
#skillswest #wegrowthhub
---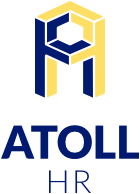 Victoria Chidgey and Rachel Pook– Bios
Victoria and Rachel are both HR Directors at Atoll HR, an outsourced HR Consultancy. Both are passionate about HR and have lived and breathed it all their working careers. With a refreshing and straight forward approach, Victoria and Rachel are keen to help managers get the best out of their people.
Victoria has worked for more than 25 years in the UK, Europe and Australia within multinational, private and public organisations to attract, recruit, develop and retain talent. Working in partnership with Senior Managers, she prides herself on developing secure business relationships that focus on business strategy and achieving bottom line results. With a coaching and personable approach, Victoria is now focused to work with Small to Medium Enterprises to set up HR and People processes that assist their growth and success. She is also a guest lecturer on Human Resource Management at a local University.
Rachel is an experienced HR professional with over 20 years experience in the HR industry with leading FTSE 100 companies. She works closely with Directors and Senior Managers of client organisations, to ensure they are attracting, retaining and developing a productive workforce to deliver the best value for their organisation. Rachel's speciality is in conducting investigations into employee misconduct. She has an excellent track record in designing HR policies and procedures, providing guidance and support, coaching and mentoring and delivering training courses. Rachel is a highly motivated HR expert dedicated to working with businesses in order to implement and develop their HR processes.
---
Business Skills and Training Survey 2018

We want to delve deeper into the skills, recruitment and training needs of businesses within the West of England to ensure training and education provision in the region is relevant to business needs. Your answers will also feed into the overall West of England skills strategy. Take the survey here: http://www.smartsurvey.co.uk/s/JLG1P/
---
Data and Privacy Statement
We take your data very seriously and are committed to the privacy and security of it. The ESFA fund this service and your data will be passed to them. Their privacy policy is available at www.gov.uk/government/publications/esfa-privacy-notice.
Our Privacy Statement explains the types of personal data we may collect about you and how we will store, handle that data, and keep it safe. At this event, your personal data may be shared with the facilitators for the purposes of administering and following up this event.