Description
"I know I don't want to be doing this next year, but if not this, then what?!"
By the time you get home from work, you're knackered. Thinking about your career is the last thing on your mind. If you wish you had the time, the space, and a little help to figure out what it is that you really want to be doing in the New Year, this is the event for you.
For the last event of 2012, Escape the City's Career Coach, Phil Bolton from Less Ordinary Living will guide you through the first steps of discovering exactly what it is that you would like to be doing in 2013. Don't wait until January to make your New Year's Resolutions!
In this session you will actually start writing your next steps, and you'll have time to meet and discuss your plans with other Escape the City members.
This event is for you if you are:
Thinking about what you want to do next year, and need help structuring the plan

Feeling stuck in your job, and not sure where to even get started on finding something different

Starting to make progress, but it's taking too long, and you want some time, space and structure to think and plan the next steps
What you'll come away with:
Defined action steps to start working on right now, before the end of the year.
New connections within the escape group - there will be pair work and small group conversations.
Inspiration and feedback from other attendees - you'll have the chance to share your thoughts and progress.
Send questions to your new host, Richard Brownsdon (Richard@InspiringAdventures.co.uk) and we will make sure they're covered on the evening.
---
Introducing Phil Bolton
Phil set up Less Ordinary Living in 2008 to work with ambitious, talented people wanting to make the most of their potential. He's a professional coach with four years experience helping clients take control of their career and bring their business ideas to life.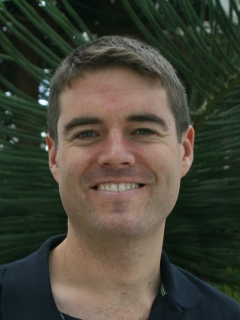 After graduating from Cambridge, He qualified as an accountant and spent the first 10 years of my career in client service with Deloitte in both London and San Francisco.
He took a leap of faith to change career and in 2007 he qualified as a coach with the Institute for Professional Excellence in Coaching.
He worked as an in-house coach with Deloitte for a year supporting leaders and high potential professionals in taking their career to the next level.
He specializes in helping professionals who are looking to find a new challenges from their work. They create careers and businesses that are enjoyable, meaningful and fit with their personal goals.
"It's exciting to see the huge changes that my clients make. I also love working with entrepreneurs and creative professionals, and have helped my clients conceive, establish and grow their successful businesses."
If you'd like to find out more, click here to schedule a complimentary consultation.