Description
Do you use words to tell people about your charity? Then this workshop is for you!
Most organisations focus on the information they need to communicate about themselves and their work - in other words, their content. But they don't think as carefully about the language they use to convey that content - their style and tone of voice. And if the way your charity sounds jars with who you are and what you're offering, it doesn't really matter what you say - how you write will be putting people off from the moment they land on your website, read your blog, or pick up your leaflet.
So how can you avoid such a terrible fate and make sure the true brilliance of your charity gets got?!
Join branding expert Bethany Joy for a hands-on session helping you develop your brand voice. Merrily throwing marketing jargon out of the window and keeping things simple and fun, she'll be offering you a practical guide to shaping the language your charity uses, so that through it people get a better sense of your organisational personality – and are inspired to engage with you.
You'll leave with:

New inspiration about the power of language and how it can make or break your charity
A simple but clearly defined brand voice for your organisation
Some mini guidelines to help you consistently write in a way that brings that voice to life
Previous attendees have said:

"Well-presented, fascinating and hugely practical - every business should be thinking about this stuff."
"Beth's workshop was super engaging and informative, yet with a relaxed and friendly environment – I learnt a lot!"
"This session really opened my eyes and made me look at our company's language in a completely new light. It's made me realise how much needs to change, but in an encouraging way that's also shown me what the positive opportunities are."

Of the charities and businesses who've come to Beth's brand voice workshop, 100% would recommend it to others!

Trainer Bio: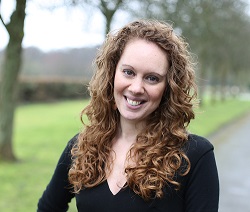 A brand voice crafter and wordsmith extraordinaire, Beth helps passionate people with big ideas find the words they need to get got! She began her working life in charity communications just over a decade ago, before moving on to comms and brand consultancy and then copywriting for a creative agency. Beth now puts bread (and bacon, always bacon) on the table by helping organisations find a writing style and voice that truly shows the passion and personality of their business, and then using that to create gettable and irresistible copy for their websites, leaflets, campaigns and blogs. You can check her out at bethanyjoy.org
Workshop:
We ask that all attendees arrive 15 minutes before the workshop starts to allow for registration and ensure a timely start and the smooth running of the workshop. Tea and coffee will be provided throughout the day, however lunch will not be provided.
Accessibility:
We want to make sure all of our workshops meet your needs, so if you have any questions about accessibility please email: training.support@smallcharities.org.uk
Booking:
You must be a member of Small Charities Coalition in order to attend this workshop. If you aren't already you can register for free here.
Waitlist:
If the places have all been filled please do add your details to the waitlist and we will let you know as soon as a place becomes available.
Cancellations and Refunds:
If you cancel your place 3 full working days before the event takes place then you are entitled to a full refund by request. Refunds for cancellations after this point are given at the discretion of Small Charities Coalition.
If you cannot make a workshop please advise us as soon as possible. Workshops normally have a waitlist and if you notify us early enough then there's a good chance another charity can attend in your place.