Description
Speak Up! How to Find and Use Your Voice on Social Media
At the Small Charities Coalition, we believe it's important for small charities to be vocal about the work that they do and the impact that they make. Using social media is a great tool to raise the profile of your charity, demonstrate your value and you can even use it to help with fundraising! It can be difficult to know where to start, or to know if you're doing it properly but once you get started there are so many benefits for your charity.
Come join us for a introduction to the core social media platforms. We'll help you get started and show you how your organisation can benefit from being more present online. If you're already set up, but aren't quite sure what to post on your accounts, we'll help you to develop your voice and give you confidence when it comes to posting.

Content:
This will be a practical hands-on workshop, helping you get stuck in and practice getting your message out there online. We'll be taking a look at:
The importance of being active on social media

How to get started on social media

Understanding your audience

Creating and posting content

Analysing your posts

Using your voice effectively
Level: This course is designed for those taking their first steps into social media, or those looking to refresh their knowledge of the basics. If you've set up a Twitter account or Facebook page but never know what to post, this course is for you.

Notes: Please bring a smartphone to take part in practical exercises. If you need to borrow one please let us know at events@smallcharities.org.uk.

---
Trainer Bio: Tessa Tyler Todd and Alex Wells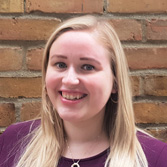 Tessa (@tessatylertodd) is the Policy and Public Affairs Manager at the Small Charities Coalition. She mainly uses her twitter to share policy insights and updates from events she's at. She currently helps run the SCC twitter account of over 30k followers.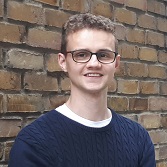 Alex (@AlexRWells) is the Training and Events Coordinator at SCC. When not writing viral Twitter poems or live tweeting conferences you'll find him posting about community events, music and football.
Arrival:
This workshop will be held in the Frazer Jones meeting rooms. We ask that all attendees arrive 15 minutes before the workshop starts to allow for registration and ensure a timely start and the smooth running of the workshop.
Booking:
You must be a member of Small Charities Coalition in order to attend this workshop. If you aren't already you can register for free here.
Accessibility:
We want to make sure all of our workshops meet your needs, so if you have any questions about accessibility please email: events@smallcharities.org.uk.
Waitlist:
If the places have all been filled please do add your details to the waitlist and we will let you know as soon as a place becomes available.
Cancellations and Refunds:
If you cancel your place at least 3 full working days before the event takes place then you are entitled to a full refund by request. Refunds for cancellations after this point are given at the discretion of Small Charities Coalition.
If you cannot make a workshop please advise us as soon as possible. Workshops normally have a waitlist and if you notify us early enough then there's a good chance another charity can attend in your place.