How to frame your strategic offer and charge for it | Half-day training wor...
Sales Have Ended
Ticket sales have ended
Sorry, tickets have now sold out. Please join the waiting list and we'll be in touch should a space become available.
Sales Have Ended
Ticket sales have ended
Sorry, tickets have now sold out. Please join the waiting list and we'll be in touch should a space become available.
Description
To solve your client's business issues you must work with them at a strategic level.
But how do you go about framing your strategic offer, persuading clients of your value to them as a strategic partner, and charging for it?

As an industry we tend to place an understandably high value on creative design work, but are often unclear about how to frame the strategic offer. You may be nervous about offering services that are not really in your comfort zone. Which services are credible for you to offer and which are a step too far? Which elements are integral to the creative process and which are optional extras? How do we persuade clients to spend money on these areas so that your strategic offer can become a real revenue stream?
You might already offer 'strategy' to your clients. Understanding the business challenge, the brand, the competition, the target audience and having a clear rationale for all creative work - is part and parcel of any good approach. However, you may not necessarily have labelled this as 'strategy' and you may be underselling your capabilities.
This workshop explores how to more effectively package and articulate your agency's strategic offer.
This workshop will cover:
The competitive landscape - how agencies are shaping their strategy offers.

How clients view design agency 'strategy' – feedback from hundreds of client interviews conducted on behalf of design agencies.

Ways to segment and package these services.

The merits of an integral approach versus bolt-on.

How to present strategy as part of your offer.

How 'strategy' can be better integrated, and how it can be utilised to sell creative work more effectively.

How to make 'strategy' a real revenue stream.
Delegate feedback for Jonathan Kirk
'A beneficial and worthwhile afternoon that will impact our business development'. Owen Turner, United by Design.
'A great opportunity to gain knowledge of the industry first hand from someone with lengthy and varied experience.' Beck Hanson, Elmwood.
'Some useful insights into getting closer to your clients.' Darren Evans, The Engine Room.
'Opening my eyes to the areas we oversee on a day-to-day basis that would give insight and build relationships with our clients.' Sophie Harris, Elmwood.
Speaker
Jonathan Kirk, Founder, Up to the Light Ltd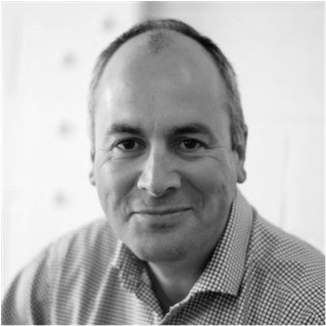 Up to the Light advises a wide range of agencies regarding all aspects of business improvement and growth. The consultancy challenges some of the ingrained assumptions that exist in our industry and offers more effective, insight-led advice.
Jonathan is unusual amongst consultants in the level of contact that he has with clients. Up to the Light is the leading provider of Client Surveys to the UK design industry and publishes the annual 'What Clients Think' report, supported by the DBA. This year's report is based on 420 client interviews conducted on behalf of design agencies. The consultancy also partners with agencies to provide brand positioning and brand strategy for end clients. Jonathan is continually involved at the sharp end presenting, pitching and delivering high profile strategic work for major brands. This is of huge benefit to all his clients.
His senior roles have included New Business Director of Fitch, the global brand design group, and Business Development Director of Havas EHS, one of Europe's largest direct response agencies. He is a member of the DBA's Experts Register and is a frequent conference speaker and trade press contributor.
Additional information
Prices Include VAT
*DBA member traveller rate:
To make our workshops more accessible to those based outside London, we are offering a discount to individuals whose offices are located more than 60 miles from the DBA office (EC1V 9HX). If this includes you, please book using the rates above. We will then contact you to verify your postcode.
To see if your office is located more than 60 miles please click here.
When booking please provide the name of the person who will be attending the event - we will use this for their delegate badge and materials.
All DBA events and training courses are subject to standard terms and conditions which can be read in full here.
If you have any queries please email us at bookings@dba.org.uk or call 020 7251 9229.
Event image: © Michal Bednarek | Dreamstime.com