Description
How to Fund Your Start-up
Wednesday 12 March – 6pm-8pm
at Mother at the Trampery in Clerkenwell

Funding: 3-Part series

Part 1: How to Fund Your Startup - Wednesday 12 March - Mother at the Trampery
Part 2: How to Pitch Your Startup - Thursday 20 March - Hub Westminster
Part 3: How to Bootstrap Your Startup - Thusrday 3 April - Hub Westminster

(You can attend all 3 sessions and receive a £30 discount: please select "Attend All 3 Sessions". Please note the different venues.)


Part 1: How to Fund your Startup - Thursday 12 March

At this event we will explore 17 different ways to raise capital.
So when you leave you will have your own route map to securing capital.

This event gives proven methods for raising capital that are not only highly practical but up to date and street-smart.


What you will take away:

What are the 2 approaches to raising capital
Learn the 4 levels of the funding game
What are the options for each stage of funding
What are angel investors looking for
Where to find an angel investor
What are VC`s looking for
Venture Funds that are small-biz-friendly
Taking advantage of crowd funding
Two mistakes to avoid when being funded by family and friends
How to apply for a bank loan
How best to applying for grants
The seven tools you must have to attract funding
What business plan will actually get read
How much to raise and what part valuation plays

Instructor
Paul Grant - The Funding Game

Paul knows what it's like to be on both sides of the funding fence. As an entrepreneur he raised funds for his own business, securing capital from business angels, bankers, family and friends, and even a government grant.

After seven years of trading he exited his business in 2003 and was invited to join a private equity company, Capital Partners, eventually heading up the business angel division. Here he had access to nearly 5,000 angel investors and reviewed more than 1,000 business plans every year.

During this time Paul learnt a lot about why so many businesses fail to secure the funding they need in the start-up and growth phases. Paul has met with many investors, bankers, and venture capitalists over the years and in the course of his work has uncovered what they are really looking for.

More importantly, Paul has developed an approach to raising capital that works. He is keen to share with you what he has learnt as an entrepreneur and as an industry insider.

Visit linkedin to find out more about Paul: uk.linkedin.com/in/pngrant/
or visit www.thefundinggame.co.uk

Venue
Mother at the Trampery
The Trampery is a London-based social enterprise that designs and operates spaces for entrepreneurship, creativity and innovation. We cultivate strong multi-disciplinary communities that are rich in support and ideas. The Trampery's Incubator Programme focuses on facilitating the business growth of our startups, through access to networks and social learning.
thetrampery.com | frontdoor@thetrampery.com | @thetrampery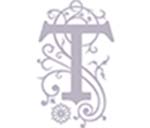 Thank you for joining us and have a great time learning, sharing and connecting!
Organizer of How to Fund Your Start-up (Part 1 of 3-part Funding Series)
Classes, workshops and events on essential skills for entrepreneurship.
We provide the skills you need from trusted experts, at the best spots for entrepreneurs in London, Rainmaking Loft, Hub Westminster and other top venues.
For a full list of our workshops and events: http://www.eventbrite.co.uk/o/monkfeet-2008921699