How to fundraise online on a shoestring

Friday, 6 March 2015 from 13:30 to 16:45 (GMT)
Event Details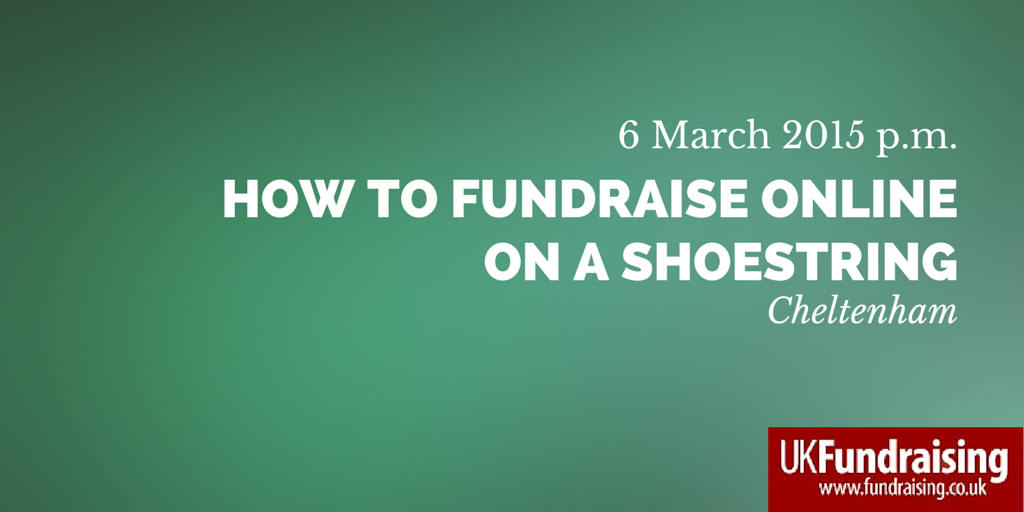 This half-day course is for fundraisers and those with a fundraising role at small to medium-sized charities who need to make the most out of digital tools for fundraising but don't have enough budget, time or skills.
Course content
* which tools and services are essential?

* who offers pro bono services?

* which elements are worth paying for?

* useful free tools to help you measure your impact

We'll cover:

* making the most of your existing charity's website

* choosing third-party suppliers e.g. online donation sites

* using social media sites like Twitter, Facebook and LinkedIn

* how to measure what you are achieving

Course style
As well as presentations from the trainer, there will be individual and group exercises. The emphasis of the course is on practical tips that fundraisers can implement, usually quickly and at little cost.
Delegates are encouraged to bring a laptop, smartphone or tablet so that they can try out some of the tools and ideas covered, but this is not essential.

Outcomes

Delegates will leave with the confidence to improve their existing digital fundraising activity, understanding what they are focusing on and why, and the confidence to say no to certain opportunities. They will have a good grasp of the different tools and channels available, and how to measure their effectiveness.

They will also come away with a sense of priorities of what they should tackle first given budgets and resources, and a realisation of the need to plan their digital activities with colleagues for at least a year ahead.
About the trainer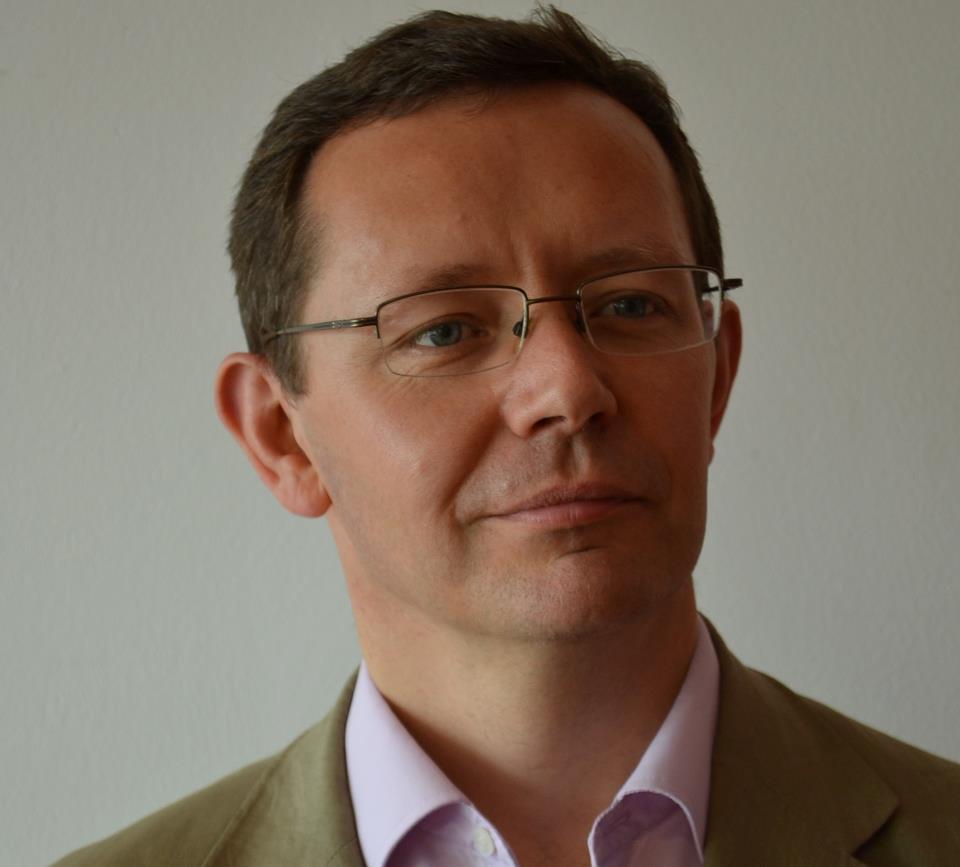 Howard Lake is a digital fundraising entrepreneur. He has published UK Fundraising, the world's first web resource for professonal fundraisers, since 1994. He wrote the world's first book on digital fundraising in 1996.

Since then he has trained thousands of fundraisers and staff in related industries in how to use digital tools to raise funds. He has also advised charities and companies on how to get more out of their online presence.

He is founder of Fundraising Camp and co-founder of Barcamp Nonprofits. He is consistently voted in the 50 most influential in fundraising by readers of Fundraising magazine. 
Delegates' feedback 
"Great talk from @howardlake on Friday on Digital Fundraising - lots of food for thought. Thanks @powcharities for organising."
@InKindDirect
21 February 2011
"Thank you @howardlake for a very informative course today! We learnt alot and will be taking on this fantastic advice. Hari"
@CerebraUK
8 March 2011 
"Great session today with @howardlake on Fundraising using Social Media. Recommend you seek out his next one. Thanks Howard"
@honeyinmyveins
23 February 2011
Read what others say about Howard Lake's training.

More courses? 

Thank you to Winston's Wish for hosting this course.  Want us to run a training course at your charity or social enterprise venue? Let us know. 
 
Terms and conditions
By booking a place, you accept the following terms and conditions
Videos and photographs of participants will be taken at the event and then published and you give Fundraising UK Ltd permission so to do.
Fundraising UK Ltd reserves the right to amend the details of the event as set out above.
You can cancel your registration and receive a 100% refund up to one calendar month before the event. No refunds will be made for cancellations after this time.
You can login and change the details of the delegate until the day before the event. 
Should the event be cancelled, Fundraising UK Ltd limits its responsibility to refund only the value of the ticket price paid, not any expenses you might have incurred e.g. travel or accommodation.
When & Where

Winston's Wish
3rd Floor, Cheltenham House
Clarence Street
GL50 3JR Cheltenham
United Kingdom


Friday, 6 March 2015 from 13:30 to 16:45 (GMT)
Add to my calendar
Organiser
Publisher of UK Fundraising, online resource and community for professional charity fundraisers since 1994.
Provides practical training in digital fundraising, helps charities and fundraising companies make the most of digital, and runs the Fundraising Camp series of one-day 'unconference'-style events for fundraisers.