Description
You've probably read the headlines: AI is taking over, a job for life doesn't exist anymore, and most of us will be freelancers by 2027.
But what does that really mean for us? And what can we do today to future-proof ourselves for tomorrow?
Career change expert Matt Trinetti has helped thousands of people change careers, reinvent themselves, and pursue more fulfilling work at Escape The City and through his blog GiveLiveExplore. He's also interviewed startup founders, recruiters, futurists, and academics to learn the crucial skills needed to thrive in an ever-changing world.
In this talk, he'll provide a forecast for the future, share the most sought-after skills of tomorrow's workplace, and show you how to constantly adapt.
What you'll learn:
The key trends shaping a new world of work.

Insights from leading future of work experts on how to constantly adapt.

The top skills you'll need to thrive in tomorrow's workplace.

Best practices for successfully reinventing yourself or changing careers.

A set of actionable first steps to future-proof yourself.
Attend this talk to learn what you can do today to prepare yourself for an uncertain tomorrow.


"Most of what people learn in school or in college will probably be irrelevant by the time they are 40 or 50. If they want to continue to have a job, and to understand the world, and be relevant to what is happening, people will have to reinvent themselves again and again, and faster and faster." — Yuval Noah Harari


---
About the speaker…

MATT TRINETTI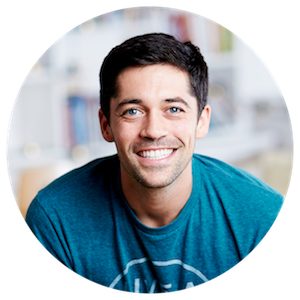 Since escaping Management & IT Consulting at IBM, Matt has spent the last 5 years as a facilitator, writer, publisher, and speaker helping people work purposefully and live deliberately. Matt helped found The Escape School in 2014 and has since helped hundreds find a new career direction and move into new areas of work.
Get to know Matt and say 'Hi' before the talk: