Description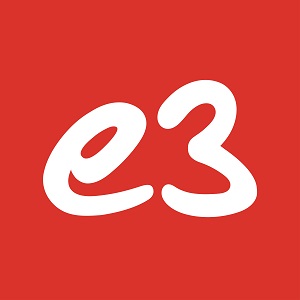 How do you make a Twitter channel popular? What does a popular Twitter channel look like? How do I prove that social media makes a difference to ROI? What metrics and tools are the best?
If you're in a small marketing team or you're on your own, it can be overwhelming to completely own the social media channels of a company. Focusing specifically on Twitter, which can get left by the wayside in the social media marketing mix, this session will show you how to make the best out of Twitter even if you have no time and no money to put behind campaigns. We'll dispel some myths, look at best practice and you should be able to walk out of the session with some practical insights you can implement instantly!
This is a session for all sectors and all sizes.
Emily Waddell e3
As Marketing and PR Executive, Emily is involved in boosting e3's personal brand online. Writing, scheduling and managing e3's social media accounts as well as maintaining its outbound communications to raise its profile and help deliver new business targets. Emily has 3 years of experience in digital marketing, working in agencies in Bristol and London. A keen writer she started as Junior Content Manager at Barracuda Digital in London, an SEO inbound marketing company based in Waterloo. From there she moved to Goldsand Digital, a digital publishing company focused on the automotive sector in Kings Cross – whilst she was there as a Content Writer she worked with brands such as Jaguar, Land Rover, Lexus and MINI. Moving back to her hometown of Bristol, she briefly worked as Social Media Editor for LighterLife at Specialist, a content marketing company part of the Fleishman Hillard before joining e3 as their new Marketing and PR Executive. Emily has a Journalism BA from the University of Westminster.