Sales Have Ended
Ticket sales have ended
Sorry, tickets have now sold out. Please join the waiting list and we'll be in touch should a space become available.
Sales Have Ended
Ticket sales have ended
Sorry, tickets have now sold out. Please join the waiting list and we'll be in touch should a space become available.
Description
Working in a design business is more than a job – it's an opportunity to join a vibrant and engaged industry. But if you're new to the design industry, the design process may not only seem complex, it can also be challenging to understand what each person's roles and responsibilities are and how your role fits into the bigger picture.
Get 'under the skin' of the design industry. Join us and DBA and industry expert Emma Collins, who will share practical guidance to help you understand who's who in a design business and how you can assert yourself most effectively. Drawing on typical models of the design process, you'll gain a deeper understanding of how creative concepts are delivered and how your role can add value.

This workshop will cover:
• Understanding the design industry – an overview
• Exploring different roles within a design agency, their challenges and priorities
• Your role, where it fits within the business, and how you can best add value to the creative process
• Barriers to creativity and how to overcome them
• Speaking the language of the industry
• Confidently communicating the value of design, as evidenced by design effectiveness case studies.

Attending will help you to:
• Enhance your understanding of the design process and where your role fits
• Gain the confidence to more effectively contribute to projects and assert your ideas
• Develop an understanding of each individual's role in your design business so you can create better working relationships
• Understand why businesses commission design and the impact it can have on their commercial success
• Gain greater awareness of the competition your design agency faces, and the part you can play in helping it stand out from the crowd.

Book your place on this workshop to increase your personal impact at work every day. You'll leave ready to get a flying start in design, enabling you to swiftly become an integral and valued member of your design business, confident to share ideas, enthusiastic and knowledgeable.

Speaker
Emma Collins - Creative Consultant, Coach & Catalyst, Gallery Creative Business Consultancy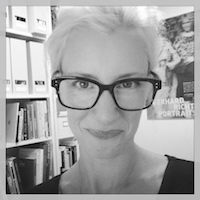 Emma founded Gallery in April 2006, with a strong desire to do something to unite creativity and business in a way that would empower creatives and creative businesses to build their confidence, know their value and grow. Since then she has worked with hundreds of design agencies doing exactly that.
Emma is an expressive, creative thinker with a strong background in leadership, management and marketing. Before establishing Gallery, Emma was Managing Director of the award-winning design consultancy Home. Emma has 25 years experience of being part of and managing teams.
An experienced creative business consultant, coach, trainer and facilitator, Emma works intimately with agencies, challenging thinking and re-igniting energy and vision. Her goal is always to transform the organisations and individuals she works with, empowering and energising - providing clarity, direction and meaning.
Emma is a passionate advocate in the design industry and has consistently taken on roles over the past decade aimed at strengthening the voice and understanding of the industry. She was previously Chair of the West of England Design Forum and on the board of Design South West and an Associate at The Design Council, delivering workshops throughout the UK on the power of design as a strategic driver for business growth.
Additional information
Prices include VAT.
*DBA member traveller rate:
To make our workshops more accessible to those based outside London, we are offering a discount to individuals whose offices are located more than 60 miles from the DBA office (EC1V 9HX). If this includes you, please book using the rates above. We will then contact you to verify your postcode.
To see if your office is located more than 60 miles please click here.

When booking please provide the name of the person who will be attending the event - we will use this for their delegate badge and materials.

All DBA events and training courses are subject to standard terms and conditions which can be read in full here.
If you have any queries please email us at bookings@dba.org.uk or call 020 7251 9229.
Event image: © Dreamstime.com