How To Get Customers To Call, Buy & Beg for More with Ken Varga

Thursday, November 18, 2010 from 9:00 PM to 10:00 PM (GMT)
Event Details
Still In celebration of the Global Entrepreneurs Week, We will be having a teleseminar with Ken Varga,
Time 9:00 PM - 10:00 PM (GMT)4pm - 5pm ( EST)1pm - 2pm( PST)
Here's the conference line info:
Dial in: 1-218-862-7200
Enter - Bridge Code: 882047 to get access to the call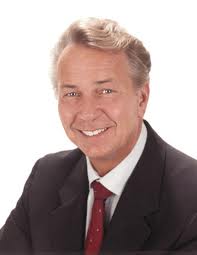 Ken is a marketing strategist that has built 35 businesses during his business career. Using his marketing skills, he generated 6,000,000 million customers across those businesses.
Some of the businesses Ken built included: two banks, a basketball league, an airline, an insurance brokerage, and a multi-level company.
Ken sold his last business in 1998 and retired, but decided in 2006 to re-join the business world to share what he knows. During 2006, he co-founded Creating Customers, LLC, with a business partner, Reginald Niles, to help small and mid-size businesses:
• Find and acquire more customers
• Keep more of the customers they have
• Implement affordable marketing strategies,
• Implement tried and true marketing methods to build their businesses.
Ken has written several books, including:
(1) "How To Capture The Mind Of Your Customer and Get Them To Say Yes", and, (2) "The Ultimate Insurance Business Success System" (a 1200-page set of manuals).
He's also written 300 information products, and publishes a weekly e-newsletter called, "Marketing Tip of The Week."
Ken speaks to groups of all sizes, and consults with individuals, small businesses, and mid-size businesses to help them grow rapidly.
Time 9:00 PM - 10:00 PM (GMT)4pm - 5pm ( EST)1pm - 2pm( PST)
Here's the conference line info:
Dial in: 1-218-862-7200
Enter - Bridge Code: 882047 to get access to the call
If you have not already done so.
When & Where

In home or office

London
London
United Kingdom


Thursday, November 18, 2010 from 9:00 PM to 10:00 PM (GMT)
Add to my calendar
Organizer
Coaching 4 Excellence ~ Helping you Increase Confidence, Credibility and Clients
Coaching 4 Excellence, helping small/Medium sized achieve greater businesses success.
We welcome all Start up businesses and  Entrepreneurs who are looking to expand in business to join us in our incredible Trainings, Workshops, Webinars , Business networking events and Business Club, We bring highly qualified guest speakers , who help give support to group.
As part of the growth process for those who join us ,we offer coaching and mentoring for your business.  
Hear What Others Are Saying:
We believe that you can live the life we want, build the business you desire and you don't have to do it alone struggling.
Business can sometimes be daunting especially with the competition out there but with networking, support, openness to give and receive we are able to succeed in our desired goals.
Our goal is to get you to the top. Our question to you , will you work with us to get you there?
For more information about our services and webinar replays go to our website.
http://www.coaching4excellence.com
Please Note: Coaching 4 Excellence now holds all the events prevoiusly held by The Bod. The Bod is converted to a Listing Directory for Business.  
How To Get Customers To Call, Buy & Beg for More with Ken Varga