How to Get into Medicine London | Conference for Students in the UK
Do you want to be a doctor? This conference will be useful for students from Year 8 onward. Taught by doctors who teach at UK medical school
About this event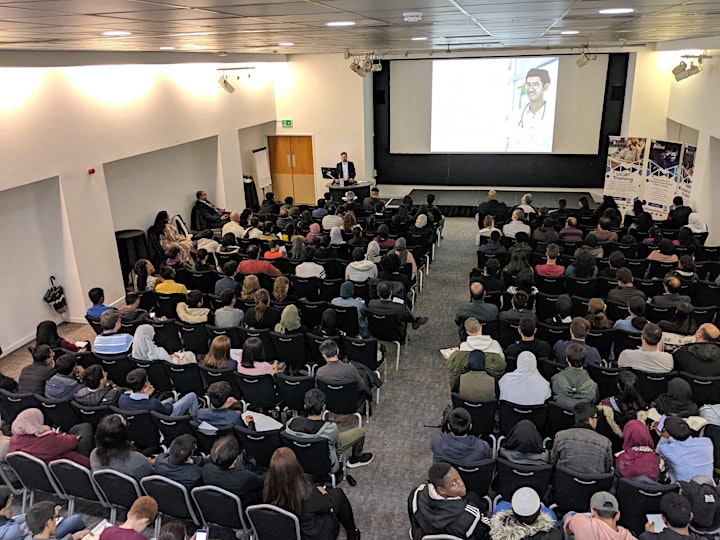 What is packed into the Blue Peanut Get into Medicine Conference?
Introduction and Timeline for applying to medicine.
Work Experience. We go through how to go about finding work experience and what medical schools are looking for. How to use your work experience in your application.
Learn what it is like to work as a doctor in the UK. We bring you guest speakers that work as GP's, surgeons and medical consultants.
How Admission Tutors look at your application. We present how a medical school looks at your application once it arrives through the door.
How to write the perfect UCAS personal statement. Workshop on how to write your statement from scratch! What you must and must not include.
How to choose a medical school strategically. What if you have poor UKCAT results or Humanties subjects?
UKCAT and BMAT Exams. We give you a FREE teaching session from our UKCAT course.
Teaching methods at medical schools. Learn about problem based learning and participate in a live exercise.
Medical School Interviews. FREE teaching from our medical school interview course after which 98.2% of our students get offers.
How to plan the A-level years to prepare you for an application to medical school.
Speak to representatives from UK Medical Schools.
Opportunity for personal questions with the tutors. In confidence if needed.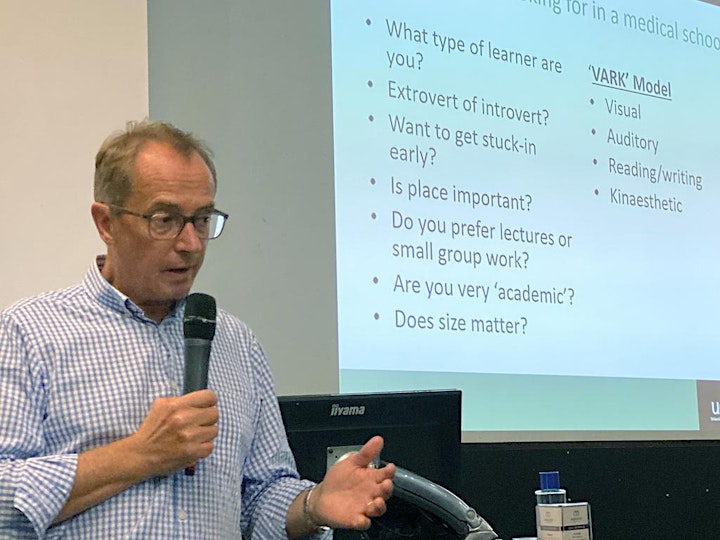 Who are your tutors?
Dr Abdul Mannan. MBChB (University of Manchester) MRCGP DFFP PGcert MedEd
General Practitioner in East Lancashire
Undergraduate and Postgraduate tutor at UCLAN, Manchester and Lancaster Medical Schools
Dr Imran Khan. MBChB (University of Manchester) LLM (University of Edinburgh) FRCGP
General Practitioner in East Lancashire
Undergraduate tutor at UCLAN Medical School
Guest Speakers
Dr Joseph Cohen, General Practitioner, London.
Mr Ravi Goyal, Orthopaedic Surgeon, Burnley General Hospital, Mayo Clinic USA
Dr Brendan Spooner, Anaesthetics and Intensive Care, General Medical Council
Dr Emma Roche, Paediatric Intensive Care, General Medical Council
Dr Michael Mulholland, Royal College of General Practitioners.
Dr Enam Haque, University of Manchester Medical School.
We will update this list as more speakers are confirmed. Our speakers can attend any of our events and workshops.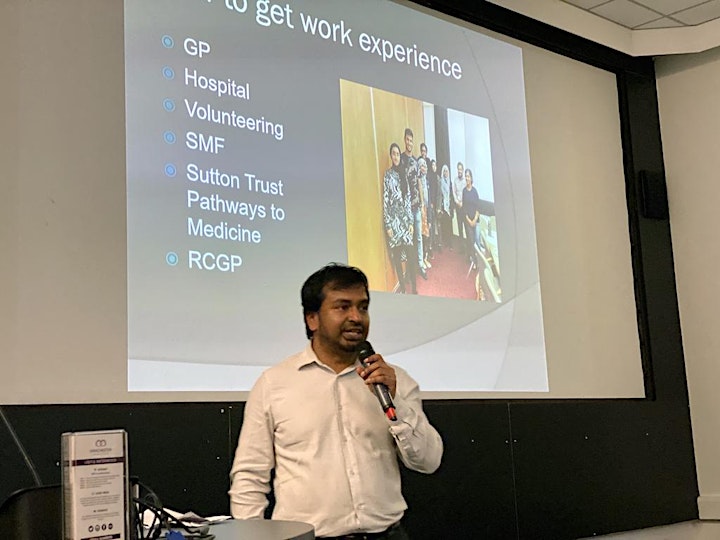 Who should attend these events?
Any student who has an interest in medicine from Year 8 onwards. Parents and Teachers are also welcome with a valid ticket. Under 16 students are welcome provided they are accompanied by a teacher or parent. Schools please contact us for block booking offers.
We do not provide lunch at these events. There are several shops nearby or feel free to bring your own.
Come and visit us at our website at www.getintomedicine.live
From our website you can join our student mailing list and get regular updates on medical school admission as well as receive priority access to our events, workshops and conferences.