Description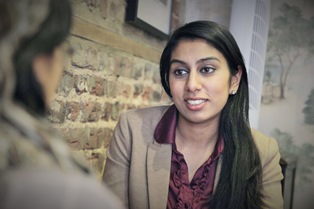 Do you want to publicise your business, without blowing your budget on advertising? Would you like to establish credibility, and be seen as an expert in your field? Do you want to build your brand, but struggle to fit in marketing with your day-to-day business activities?
Then this is the seminar for you.
Join Halima from HK Communications for this enlightening session which will help demystify the world of media and PR, by showing you what you can do (right now!) to get media coverage for your business. There's no long-term, unattainable vision, but results you can enjoy immediately.
You'll learn the true value of PR, and as well as identify the stories that YOU have, that journalists WILL publish, helping you save thousands of pounds on advertising.
Halima will show you what kind of stories work for the media, as well as answering some of your burning PR questions.