Description
'Too much to do', in too little time and a constant sense of 'information overload'? 1 in 5 employees are off work with stress each year. The old 'time management' models are abstract, out-dated and don't work. We focus on habits, choices, actions, attention and energy as well as project-planning and the art of perfect 'to-do lists'. We'll look at leading contemporary productivity models and psychology, but also work practically to help you implement a simple, foolproof workflow system to organise and define your work, and by the end of the day you'll feel in complete control. Feel free to bring along your to-do lists, any project planning materials you use and even your laptop – let's get it all under control, shall we?!

A practical workshop to help you increase productivity, reduce stress, and gain greater control and clarity in your work and life. We will introduce you to principals from David Allen (GTD), Stephen Covey (7 habits) and other leading thinkers on personal productivity but crucially we'll also help you to develop your own personal workflow system on the day. Not just a workshop but a do-shop too!
Length/Format
1 day: 10:30am - 4:30pm (Lunch provided)
The morning will be a traditional workshop format, the afternoon will be practical implementation
coaching, so bring your own to-do list and project-support materials.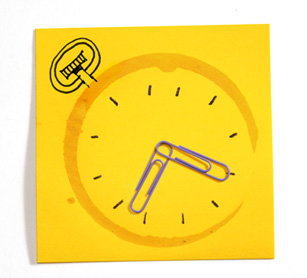 Organizer of How to Get Things Done (Bristol)
My expertise
As a 'Productivity Ninja' I work with our clients to deliver and develop our range of workshops and coaching solutions. I combine a strong commercial background with the mindset of an educator, ensuring participants can implement their learning to best effect.
Why I do it
Throughout 12 years working in learning and development, the common thread has always been helping individuals, teams and organisations become the best at what they do with their skills and effort. The work we do at Think Productive delivers, very directly, exactly that.
My background
My journey to Think Productive had 3 elements. My first career in business for over a decade ensures I know what it's like trying to get stuff done in the 'real world'. Re-skilling as a qualified teacher and commercial trainer led to extensive L&D work in both public and private sectors. Finally there's my long time passion for personal productivity. When I saw what Think Productive were up to, joining the team was a "must do"!