Description
'Too much to do', in too little time and a constant sense of 'information overload'? 1 in 5 employees are off work with stress each year. The old 'time management' models are abstract, out-dated and don't work. We focus on habits, choices, actions, attention and energy as well as project-planning and the art of perfect 'to-do lists'. We'll look at leading contemporary productivity models and psychology, but also work practically to help you implement a simple, foolproof workflow system to organise and define your work, and by the end of the day you'll feel in complete control. Feel free to bring along your to-do lists, any project planning materials you use and even your laptop – let's get it all under control, shall we?!

A practical workshop to help you increase productivity, reduce stress, and gain greater control and clarity in your work and life. We will introduce you to principals from David Allen (GTD), Stephen Covey (7 habits) and other leading thinkers on personal productivity but crucially we'll also help you to develop your own personal workflow system on the day. Not just a workshop but a do-shop too!
Length/Format
1 day: 10:30am - 4:30pm (Lunch provided)
The morning will be a traditional workshop format, the afternoon will be practical implementation
coaching, so bring your own to-do list and project-support materials.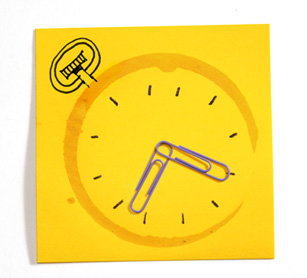 Organizer of How to Get Things Done (London)
My expertise
With twenty years experience advising small businesses, I understand the issues that they face, and speak their language. My goal as a Productivity Ninja is to enable entrepreneurs to tackle the multitude of challenges they face in an optimal way, and build valuable, successful companies with the minimum of stress. I am also an incurable iPhone personal productivity geek.
Why I do it
People who do this love to help people, and I am no exception. My personal life was revolutionised when I embraced core personal productivity principles, and being a Productivity Ninja gives me the opportunity to help others to achieve the same high-doing/low-stressing life.
My background
I have worked in investment banking, strategy consulting and business incubation. I also built log cabins in the Canadian wilderness for a while. I have a passion for small businesses, and have been an entrepreneur, adviser and investor in this area for twenty years. I have worked and studied in the US, Madrid and Stockholm but I am now happy in West London.