Description
'Too much to do', in too little time and a constant sense of 'information overload'? 1 in 5 employees are off work with stress each year. The old 'time management' models are abstract, out-dated and don't work. We focus on habits, choices, actions, attention and energy as well as project-planning and the art of perfect 'to-do lists'. We'll look at leading contemporary productivity models and psychology, but also work practically to help you implement a simple, foolproof workflow system to organise and define your work, and by the end of the day you'll feel in complete control. Feel free to bring along your to-do lists, any project planning materials you use and even your laptop – let's get it all under control, shall we?!

A practical workshop to help you increase productivity, reduce stress, and gain greater control and clarity in your work and life. We will introduce you to principals from David Allen (GTD), Stephen Covey (7 habits) and other leading thinkers on personal productivity but crucially we'll also help you to develop your own personal workflow system on the day. Not just a workshop but a do-shop too!
Length/Format
1 day: 10:30am - 4:30pm (Lunch provided)
The morning will be a traditional workshop format, the afternoon will be practical implementation
coaching, so bring your own to-do list and project-support materials.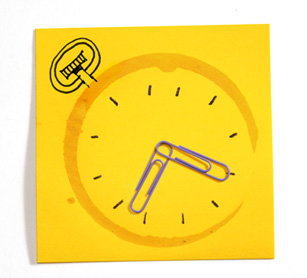 Organizer of How to Get Things Done (Manchester)
My expertise
With over 20 years working in the field of learning and development, I have developed an interest and expertise in vocational training & assessment and performance coaching. I have worked with individuals and organisations to help understand and increase productivity – by running training courses, carrying out staff appraisal assessments and coaching individuals. My expertise in productivity comes from a robust mix of Skill (learning by doing it myself and watching others) and Knowledge (studying materials on productivity and related topics). I am a Fellow of the Institute of Learning and of the institute of Administration Management.
Why I do it
Through first discovering Julia Cameron's The Artist's Way in the 90s and then David Allen's Getting Things Done® a little later, I have developed a way of working successfully that enables me to maintain success in professional and personal productivity – and to quickly get back on that horse when I fall off. At Think Productive, we have proven ways to successfully share this at organisational and individual levels.
My background
I have worked in all major sectors of the economy (private, public and voluntary). I transitioned from a successful career in managing and training managers and teachers of adults to working freelance as a productivity consultant. In 2009, I produced a report, published by the Institute of Education, into good practice in measuring learning outcomes. In 2013, I plan to turn my personal research into academic research by starting an MPhil degree in the field of productivity and creativity.