Description
'Too much to do', in too little time and a constant sense of 'information overload'? 1 in 5 employees are off work with stress each year. The old 'time management' models are abstract, out-dated and don't work. We focus on habits, choices, actions, attention and energy as well as project-planning and the art of perfect 'to-do lists'. We'll look at leading contemporary productivity models and psychology, but also work practically to help you implement a simple, foolproof workflow system to organise and define your work, and by the end of the day you'll feel in complete control. Feel free to bring along your to-do lists, any project planning materials you use and even your laptop – let's get it all under control, shall we?!

A practical workshop to help you increase productivity, reduce stress, and gain greater control and clarity in your work and life. We will introduce you to principles from David Allen (GTD), Stephen Covey (7 habits) and other leading thinkers on personal productivity but crucially we'll also help you to develop your own personal workflow system on the day. Not just a workshop but a do-shop too!
Length/Format
1 day: 10:30am - 4:30pm (Lunch provided)
There will be practical exercises throughout the day, so feel free to bring along your to-do lists and/or any project-support materials.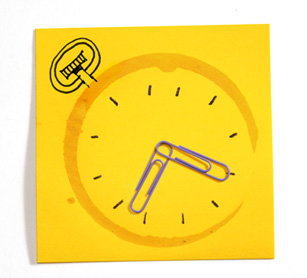 Organizer of How to Get Things Done (Stafford)
Head coach, Chief Encourager, Productivity Ninja
Author of the award-winning How to be Really Productive, Grace Marshall is known for her 'refreshingly human' approach to productivity. Featured in The Guardian, Forbes and Huffpost, her work as a Productivity Ninja with global productivity training company Think Productive has helped thousands of people to replace stress, overwhelm and frustration with success, sanity and satisfaction.

Her new book Struggle: the surprising truth, beauty and opportunity hidden in life's sh*ttier moments is out now.