About this Event
In this half day Masterclass, we will:
Explain the different methods you can use to get to the top of Google
Help you decide if it's even right for your business to aim for the top of Google
Provide you with the questions you need to answer to work out the best digital strategy for your business.
The Masterclass is split into three sections:
Digital Strategy:
Do you need to get to the top of Google? If so, how should you do it? If not, what should you be doing?
Before you start working to get to the top of Google there are several questions you need to know the answers to. We will help you to answer those questions for your business.
Paid Ads:
Google Ads can be the quickest way to get to the top of Google, but it can be complicated and expensive if it's done wrong. We will show you the advantages and disadvantages of paid Ads on Google, Bing and Facebook.
SEO:
Optimising your website to rank well in Google. What's involved in doing this? How difficult is it?
We will share what's involved in SEO, including tips you can take away and immediately implement on your website, as well as activities that should be in your longer term SEO plans.
We will discuss how long it might take for your business to see the benefits of SEO and what else you should do if you are a local business.
SEMINAR OUTCOME?
Through a series of presentations, attendees will take away:
List of questions to ask within your organisation to determine the best digital strategy for your business
Sufficient understanding of which paid search platforms will or won't work for your business and why, so that you can explain this to others in your organisation
Understanding of the key considerations to ensure that your paid advertising campaigns are profitable
List of actions you can take immediately to find out how 'Google friendly' your website is.
REQUIREMENTS ? WHO SHOULD ATTEND?
The seminar is suitable for business owners, decision makers and budget holders with responsibility for sales and/or marketing.
This is not a technical paid advertising training course.
LOCATION:
The workshop will run in a conference room at the Manor House set in the beautiful grounds of Howbery Park, Wallingford.
There is free parking at the park and the seminar will be catered for both refreshments and a lunch.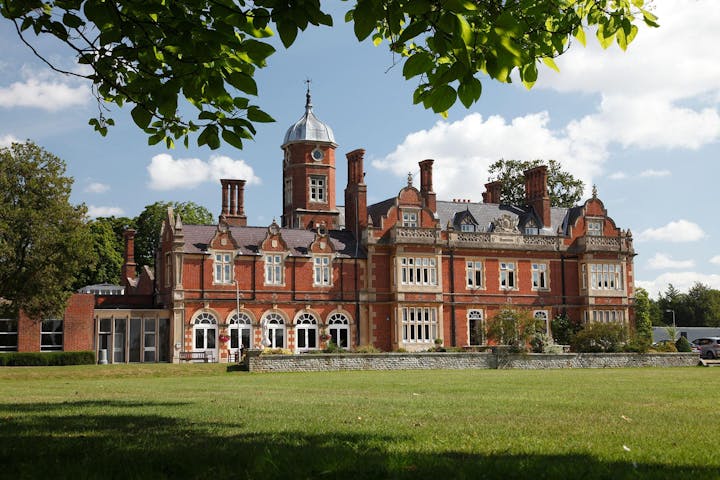 ABOUT THE PRESENTERS:
Jayne Reddyhoff:
MD of Zanzi, a digital marketing consultancy whose clients include enterprise and SME businesses. With over 12 years' experience in the field, she specialises in Ecommerce and Paid Search.
As an acclaimed public speaker, Jayne has provided first-class digital marketing training to prestigious universities - Oxford Brookes in Oxford, and Queen Mary University in London. She has been a regular presenter at national Ecommerce conferences, the BCS (Chartered Institute for IT) and is known as an industry expert.
Peter Symms:
With nearly a decade of experience in digital marketing, Peter is a fully qualified specialist in Google Ads. Peter has given training workshops across the country to businesses and universities. He also consults to businesses on the evolving digital marketing landscape.
Paul Ajao:
Over 10 years' experience of working at digital marketing agencies and getting great results for clients. Google qualified PPC expert since 2008.