Learn how to engage with the media to promote your business, with plenty of sound advice from a seasoned, local journalist.
About this event
Every business has stories to tell but it is not always easy to get your local news teams to take notice. Are your press releases media friendly? Are you in regular contact with local news reporters? Are you unsure if your event, success or milestone is news worthy? In this Masterclass you will consider the many different ways to engage with local media and get your stories out there to a wider audience.
We will cover:
The changes to local news taking place in our area and how this impacts your interaction with them?
How to craft a knock-out press release and get it out to the widest possible audience.
How to recognise the newsworthy stories in your organisation.
The most common mistakes when contacting the media.
Examples of businesses using the local media to their advantage.
Examples of how to make your content appealing and media friendly.
Joe Bulmer is the East Devon Editor of Nub News and has worked as a journalist in Devon for the past nine years. He has worked for all the big news organisations in the county and has been published by The Mirror, The Times, ITV and Western Morning News. He has worked with hundreds of business on stories over the years and specialises in social media marketing and local politics.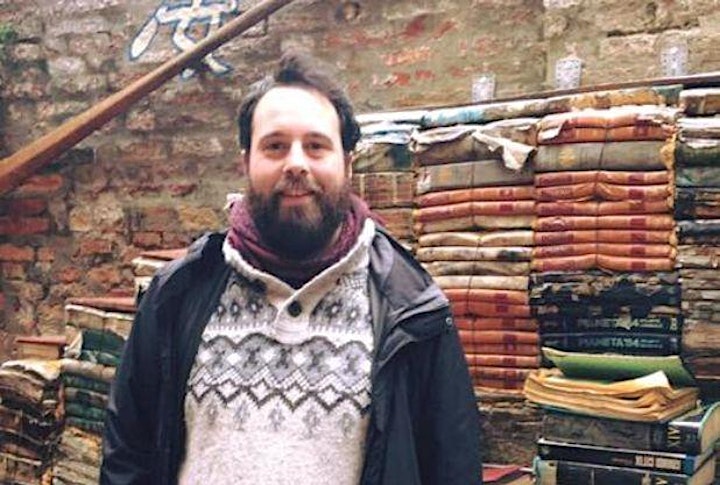 Organiser of How to get your business stories in the local news
The Lighthouse provides a shared workspace and community for entrepreneurs, homeworkers, and small business people in Sidmouth and surrounding towns and villages.
The first of its kind in the area, The Lighthouse aims to build connection and community, reducing the isolation felt by many small business owners, and to foster inclusivity and productivity.
Based at 44 Mill Street (just behind the old Nat West building) The Lighthouse is ideally situated in the heart of Sidmouth and provides a light filled, contemporary workspace where members can log in and get down to business.
Co-founded by two local entrepreneurs (Cathy Debenham and Louise Thompson) The Lighthouse aims to be much more than just a workspace: The Lighthouse has a full calendar year of events – social, learning and developmental - to allow business owners to meet, learn and collaborate.

There are three levels of monthly membership available – affordable for even the smallest of small business. A social membership (masterclasses, events and half a day a week in The Lighthouse) at £15/mth, a flexi-time membership for the workspace and community at £35/mth and a fulltime membership of just £75 for those wanting to make the space their main office base.