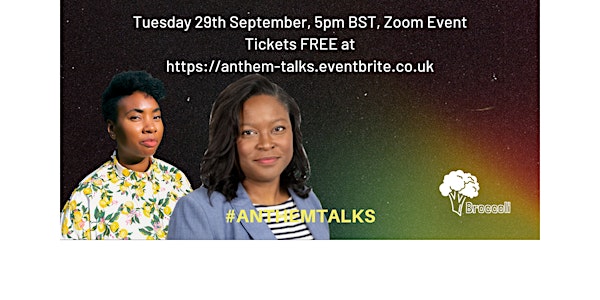 How to get your podcast idea Arts Council funded
Broccoli Content Founder Renay Richardson, speaks with Arts Council London Area Director, Tonya Nelson as part of #AnthemTalks
About this event
Your word of the week is EMPOWERMENT
As part of Broccoli Content's #AnthemTalks series, founder Renay Richardson and Arts Council England's London Area Director Tonya Nelson discuss how to get your new innovative and ambitious podcast idea/project funded.
Arts Council's National Lottery Project Grants offers grants between £1000 to £100,000. This talk will give you details about what the Arts Council is looking for in applications, how to make your project eligible, and finally try to answer all your questions about the process so that you leave the session empowered and ready to apply.
This talk will be held via Zoom and a link to the event will be sent on the morning of the event.
In celebration of the new Broccoli Content series #AnthemsBlack, #AnthemTalks are a series of talks about how to navigate the audio industry today, create your own path, and feel empowered.
Listen to Anthems Black now