How to Get Your Website at the Top of the Search Engines in One Day

Friday, August 10, 2012 from 1:00 PM to 2:00 PM (EDT)
Event Details
Do you have a business, an idea or a website, that you'd like to get listed at the top of the  search engines …in a matter of hours?
Have you ever dreamed of what it would be like to see a story about you published in the news and on popular websites?
Would you like to peer over the shoulder of one of the most in-demand marketing experts in the United States?
If any of these questions hits home for you, you're in for a treat. 
For the last 30 years, Dan Page has been the secret "hired gun" for companies like Citibank, Coors, Heinz, the Rolling Stones and many more.  
Internet Legends like Yanik Silver hire Dan to shoot their sales into the stratosphere.
Since 1979, Dan has been down in the trenches, generating over $500 million in sales for his clients.  
But outside of exclusive conferences that charge $2,500 a ticket, Dan has never taught his strategies to anyone.
Now that Dan is eyeballing retirement over the next few years, he's just beginning to publicly share some of strategies tactics and tools that have created fortunes for his clients.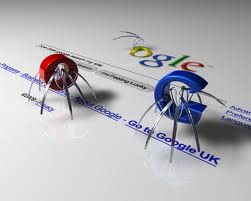 ? The single most important quality he looks for, before marketing any product
? How he consistently finds hidden opportunities that nobody else sees
? The single minded focus he employs to capture the hearts and minds of his audience
? The inexpensive tool he uses to get his clients listed at the top of the search engines, within a few short hours
? How he gets reporters, radio stations and TV stations clamoring to interview him
? The mindset he uses to get both CEOs and consumers scrambling to do business with him
? How he creates a non-stop flow of business opportunities
Dan will openly share many of the strategies, tools and tactics he uses on a regular basis to enter new markets and dominate them.  All while making great friends with his fellow marketers and competitors alike!
This webinar is the very FIRST time Dan has ever agreed to share his insights in an online, public forum.
You'll be kicking yourself if you miss it!
Organizer
Coaching 4 Excellence, helping small/Medium sized achieve greater businesses success.
We welcome all Start up businesses and  Entrepreneurs who are looking to expand in business to join us in our incredible Trainings, Workshops, Webinars , Business networking events and Business Club, We bring highly qualified guest speakers , who help give support to group.
As part of the growth process for those who join us ,we offer coaching and mentoring for your business.  
Hear What Others Are Saying:
We believe that you can live the life we want, build the business you desire and you don't have to do it alone struggling.
Business can sometimes be daunting especially with the competition out there but with networking, support, openness to give and receive we are able to succeed in our desired goals.
Our goal is to get you to the top. Our question to you , will you work with us to get you there?
For more information about our services and webinar replays go to our website.
http://www.coaching4excellence.com
Please Note: Coaching 4 Excellence now holds all the events prevoiusly held by The Bod. The Bod is converted to a Listing Directory for Business.