Description
How to grow your business with a franchise model
Escape the 9 to 5 Grind and grow your business with a franchise model. This event is for senior business executives who want to exit the Corporate gilded cage to run a successful business. Take your Lunch break with us and get FREE Sandwich LUNCH & Networking.
Who Should Attend?
• Those considering starting their own business
• Those looking to invest in a franchise and need guidance.
• Those looking for impartial advice and guidance on Franchising.
Who will Benefit?
The workshop will help you to choose the franchise business model that best suits you. It will provide information to plan, fund and achieve sustainable growth for your business.
Agenda:

How to grow your business with a franchise model
12:00pm Sandwich Lunch & Networking
12:25pm Ade Awokoya - Introduction
Business Growth Coach London
12:30pm Keith Dolby - "How to choose your franchisor"
Senior Franchise Consultant, MatchPoint
12:40pm Mark Scott - "How to finance your franchise"
Director, Franchise Development NatWest Bank
12:50pm Break - Handouts and ePresentations
Second Session is Optional
1:00pm Q & A panel
1:30pm Book your 121 Appointments with Panelists
2:00pm Close
Choosing a franchise business model to invest in for your future is one of the biggest decisions you will make. MatchPoint Franchise Consulting Network (MatchPoint) is an Independent Franchise Broker who works to match potential franchisees with a franchisor.. (Member of the International Franchise Association).
Keith Dolby
Senior Franchise Consultant, MatchPoint Franchise Consulting Network
With 25 years experience in the IT industry, Keith made a career transition in 2008 and became one of the first Franchise Brokers to represent Matchpoint in the UK. Keith also operates as a franchisee with The Interface Financial Group.

Mark Scott
Director, Franchise Development NatWest Bank
With over 33 years in retail banking, the last 17 in the franchise sector, Mark is well known by franchisors and industry professionals in the UK and overseas. He is a past director of the Board of the British Franchise Association where he represented the professional sector.

Ade Awokoya
Adescoy- 'Business Growth Coach London'
With 25 years, and engineering background, across various industries in a multinational basis, Ade has proven business experience with Banking (SME Finance), Microsoft Certified Partner, Digital Project Manager, UK Export Finance. Adescoy is a Matchpoint Affiliate company.

This Lunch time event is run by Business Growth Coach London in association with

International Frachise Association (IFA) studies show 80% of franchise business remain solvent after 5 years, compared to 20% of self-employed business. Also that for over 20 years consecutively, around 90% of all UK franchisees reported profitability over the previous 12 months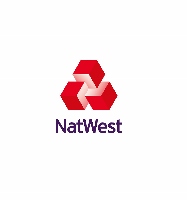 NatWest strives to be more than a provider of Financial services by helping to provide businesses with the tools they need to succeed and connecting them with the wealth of knowledge and help that is out there for them to access.
FAQs
How can I contact the organiser with any questions?
Please email ade@adescoy.com or tel: 07985 213 071