How To Have Your Best Year Ever And How To Communicate More Effectively.

Friday, May 15, 2015 from 10:00 AM to 12:30 PM (BST)
Event Details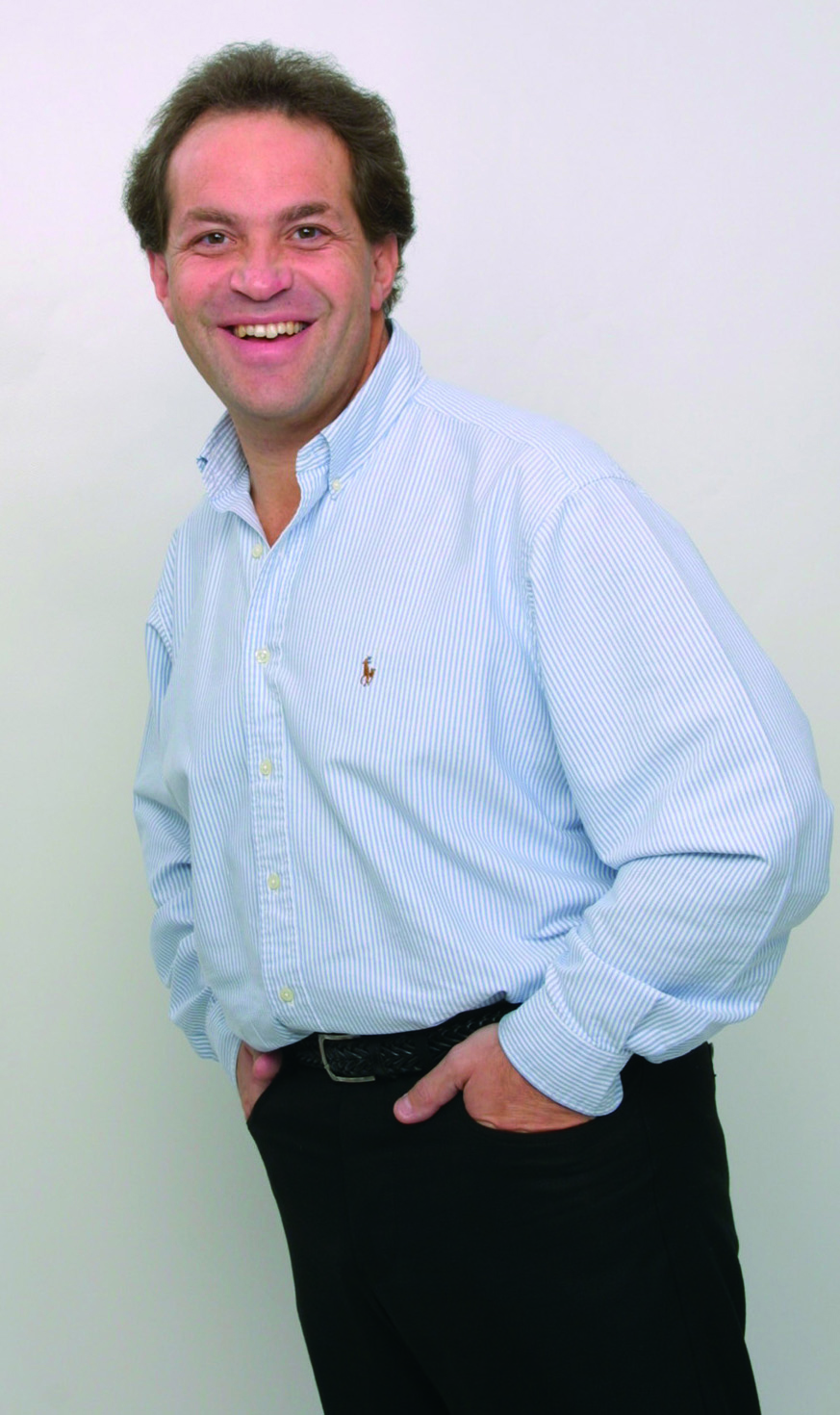 Why you can't afford to miss Nigel Risner;
Nigel has risen to international prominence as an inspirational speaker and peak performance coach.  His high-energy messages show both companies and individuals exactly how to achieve longterm success.
Nigel's goal is to empower, encourage, inform and inspire.  He never tells an audience what to do without telling them how to do it. Then he takes it one step further.  He motivates people to want to do it and take action, Instant Conversion!
Nigel's presentations, seminars and workshops always deliver VALUE:
•Value – ongoing, longterm bottom line results long after the applause has ended
• Added Opportunity – to gain perspective on what can be done to improve or change
• Lasting Impact – client's always say the same thing at the end of his presentations "Should have been longer!" or the other favorite is "More than worth the investment."
• Unlimited Power – empowering companies and individuals to take incredible action and enjoy phenomenal success
• End Results – the real difference is always on the bottom line!!!
The only motivational speaker in Europe to have been awarded Speaker of the Year from both The Academy of Chief Executives and The Executive Committee
Nigel is a respected author, television presenter and a prolific speaker.  Nigel's workshops and keynote speeches are results-oriented, challenging his listeners to expand their horizons, embrace the opportunities that await them, and dare to dream of achievements which seemed impossible before. 
Nigel speaks at over 150 conferences a year, in over 18 different countries, his recent clients include; British Telecommunications, Pfizer, T-Mobil, Sky Television, Pepsi-cola, GSK, Siemens, HSBC Bank, The Academy of Chief Executives and many more. 
He has completed shooting his first major television series and is a regular presenter on radio in England and America.
Nigel is an accomplished author with many successful books, CD collections and instructional guides to his credit.  His books "You had me at Hello" – the new rules for better networking – and "It's a zoo around here" – the new rules for better communication – have sold in their thousands and are literally transforming lives all around the world. http://www.nigelrisner.com/shop/ to learn more.
Testimonials - They don't get better than this!
"The feedback that I have had has been awesome, your combination of humour passion and energy was an inspiration for the whole team and was the perfect climax to our managers conference." Body Shop MD of Retail
"We genuinely felt that your presentation was miles ahead of anything we have seen from other speakers we have used." Schering Healthcare
"Your lively and professional style made the event a great success and you are the first speaker we have had to score a perfect ten score from all who have attended." GSK
"I have never seen a group so moved and motivated to change, you literally blew them away with your style and delivery. Your aim was to make just 1% DIFFERENCE in people's lives, I think some had a 100 % shift!"  Bayer Pharmaceuticals
"Many thanks for you outstanding presentations at the National Sales Awards Conference 2001. Once again delegates scored you 10 out of 10…your contribution was an important factor in the overall success of the conference."  The National Sales Awards
Nigel Risner & Associates 1 Garden House Garden Close Arkely Herts EN5 3EW Tel: 020 8447 1732Fax:020 8447 0019 Email:nigel@nigelrisner.com Web:www.nigelrisner.com
Bring 2 friends and attend for free.
Do you want;
A better than early bird ticket?
Never have to remember to book?
To be on The BWN website with links to your business for free?
First refusal on media opportunities, events and discounts?
Discounts on stands, sponsorship and more?
Then the Better than early bird ticket could be ideal for you. Click here to learn more.
Attending our events?
Tweet @BWNcouk and we will happily retweet your news, ideas, posts and links.
Say "Hello" On our Facebook page and feel free to share your links to your site and social media so that we can say hi and get to know you before the event. Click here to visit our Facebook page
Great motivationl networking, great ideas, great opportunities, and so much more.
If you have had not been to an event yet come along and see why after 6 years we are still considered the most motivational, proactive networking group in Essex.
Don't worry about it being a girlie "clicky" group. This is business focussed in a relaxed environment that enables you to get the answers and connections you need.
What is the structure of our events?
The event starts at 10am and its fine to arrive early or late. And if you want a 1 2 1 its fine to arrive early, we won't disturb you.
Refreshments arrive at 10am, ensure you add your business literature to the promo table.
Feel free to put your handbag, coat etc on a place and help yourself to a cuppa.
At 10.30 we sit down and hear the Business Ops (which are local, national and international opportunities including media opportunities as they come up.) Then we have our 45 minute master class.
Then its over to you. The first 25 business women are guaranteed a 60 seconds to speak about their business and we ensure we stop the structured content by midday so that there is time to network freely again until 12.30.
If you need to dash that is fine. But Five Lakes Crowne Plaza is beautiful and perfect for a light lunch, a good coffee and a meeting.
When you leave ensure you take any left over business literature with you.
And keep in touch on our social media so that businesses get to know you between events.
Facebook - https://www.facebook.com/TheBusinessWomansNetwork
Twitter - https://twitter.com/BWNcouk
Linkedin - https://www.linkedin.com/groups/Business-Womans-Network-2633035?trk=myg_ugrp_ovr
When & Where

Five Lakes Crowne Plaza
Colchester Rd,
Tolleshunt Knight,
CM9 8HX Colchester
United Kingdom


Friday, May 15, 2015 from 10:00 AM to 12:30 PM (BST)
Add to my calendar
Organizer
The B.W.N offers you business focused proactive networking events to help you get motivated, focussed and grow your business.
From sole traders and SME's to Blue Chip organisations and professional institutions business women attend B.W.N events to connect with people, raise their profile, learn new skills and ultimately make business more successful.
No membership fees, no block outs - just business focused networking that works. We understand what it is like to run your own business and so each event has a business focused presentation to help you gain new skills and appreciate existing ones, attracting some of the country's top speakers on Business & Success.
Time and Time again the BWN is the place to gain new clients, new skills and the motivation you need to succeed.
This is not girly coffee mornings this inspirational and fun while productive and useful for your business - what more could you ask?
The Business Woman's Network is as passionate about your success as you are - Just ask the business women that attend.
 01206 381482  07989 935556
 info@thebusinesswomansnetwork.co.uk
For Free Top Tips, Reports and Blogs packed with free business ideas head over to our website - www.thebusinesswomansnetwork.co.uk
Wish you could have great networking like this in your Area?
Contact us to find out how you could be getting paid to network - no franchise, no big set up costs, no monthly admin fees - Ensure Your Business has an endless supply of opportunities and leads.