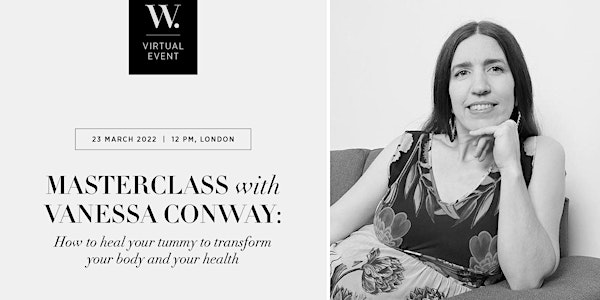 How to heal your tummy to transform your body & health
Masterclass with Vanessa Conway: How to heal your tummy to transform your body and your health
About this event
VIRTUAL EVENT: Join us for a free Masterclass with body whisperer Vanessa Conway on how to heal your tummy to transform your body and your health.
Vanessa Conway, Founder of Feel.Move.Be, will talk about diastasis, which is the separation of the two muscles that run down the middle of your stomach.
Vanessa will share her insights around the consequences it has on our health, how it can hold us back and what to do about it. This is commonly experienced by women who have given birth, but can affect anyone.
Vanessa specialises in helping women to get their bodies moving freely to feel fit, strong and unstoppable — so they can be in the best condition to support their ambitions and navigate challenges at home and at work.
There will be plenty of time for questions. Register in advance for this session, once you have registered, you will be sent the joining details for the Zoom.