Description
China, population of 1.4 billion, GDP growing at 6.5%, a middle class of some 350 million and looking to spend money, should not be ignored by any ambitious company.
Xuejiao Fang and John Pickup offer a great opportunity to learn about Chinese business language and culture. This talk will help to eradicate preconceived ideas, bridge cultural and language differences and help foster successful relationships.
Trusting relationships are essential and this talk will show ways of gaining these relationships. An awareness of the history and culture of China, showing some understanding of the Chinese language, communicates willingness to bridge differences between western and Chines business culture and making developing relationships much easier.
The talk will cover the major events in Chinese history which have shaped the Chinese culture and its attitudes to the West. Some knowledge of the Chinese language communicates a willingness to reach out to the Chinese.
Examples of companies which are succeeding in China and those that have failed will be examined.
---
A bit about the speakers
Xuejiao Fang, a native of Shenyang, China, has degrees in International Business Management from Nottingham university, Ningbo Campus, before taking a Masters in Linguistics from Warwick University. She has worked in China and the UK before establishing the Tangchao Mandarin Academy, based in London.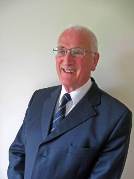 John Pickup took a Masters in Management from MIT. After a career in IBM he founded the UK subsidiary of a Chinese Canadian company (Platform Computing) He has addressed conferences in the UK and China, including the Xi'an Jiaotong Liverpool University Business School in Suzhou, China.
---
Latecomers will not be admitted to this seminar.
No refunds will be given to any latecomers; cancellations via Eventbrite may be made up to 9am on the day of the seminar.
As we do not admit latecomers, allow extra time to locate the City Business Library, if this is your first visit.