Description
"The labour market continues to tighten with the employment rate now at 75.8%, the joint-highest since comparable estimates began. Meanwhile, the unemployment rate remained once again at 4.0%, its joint-lowest since 1975" (Confederation of British Industry). With these figures pulling and pushing demand for skills in a big way - the war for talent is still very much raging - a lack of available skills-sets can often mean either settling for mediocre or paying a higher price for the talent your organisation needs.
As an employer, you may jump to talent acquisition to fill the perceived gaps in your talent pipeline. A "We need a NEW person to fulfil a NEW role" approach often leads businesses to immediately look externally for the skills required. Speed is often of the essence, but going out to market before you truly understand the strengths of your existing people - not only has the potential to risk hiring the WRONG talent for the WRONG role - but also the potential to duplicate a skill-set which may already exist in your business.
The ONE Group has partnered with People Performs' Richard Frost and Kirsty Brooks to bring you this latest workshop on Talent Identification and Talent Management. Suitable for Internal Talent Teams and HR professionals alike, the session will help you to develop the means to scrutinise your existing talent, build longevity into your employee lifecycle and ultimately help you to make informed decisions about your talent acquisition.
The session will include;
What is talent management (TM)? Definitions of TM and what it means to your organisation. Get a common understanding of what it is and the strategic drivers of implementing TM.
Tools used with talent management (TM) Explanation of the most common tools available – including; Strategic Talent Review (STR), Competency and behavioural frameworks, validation process, rating scales and 9 and 12 box methodology. As a HR, Talent Acquisition or People Professional, you may have heard of these tools, maybe even used them. During the session, we'll work in groups to give you full clarity on what they mean and how you can use them.
Practical Examples. We'll do a brief STR based on some example personal profiles and discuss the talent and where they would place them in the 9-box profile.
What you do next? The 'so what' we discussed. Using a Bell curve we'll discuss what you would do with the different groups during their employee lifecycle including; talent reviews, de-railers of talent and other influences on your employees' journey.
Speakers
Kirsty Brooks & Richard Frost
Co-Founders - People Perform
About the Speakers
What we do: We support organisations of all sizes in achieving results and enabling growth. We understand that every business is different, with it's own individual personality and purpose, we work with organisations on tailored, holistic people solutions, facilitation and support that help them to achieve the strategy and future aspirations throughout the entire employee lifecycle.
Who we are: We have 50 years combined industry experience in delivering recruitment, strategic people solutions, L&D and Talent Management support. We are qualified in Business, HR, Development and to Masters level in coaching.
Why us: We believe in keeping it simple, achieving a clear and credible ROI whilst developing innovative and practical solutions and products that grow your people and business..
Agenda:
Tuesday 24th September 2019
Registration [8:00am]
Session [8:30am to 11:00am]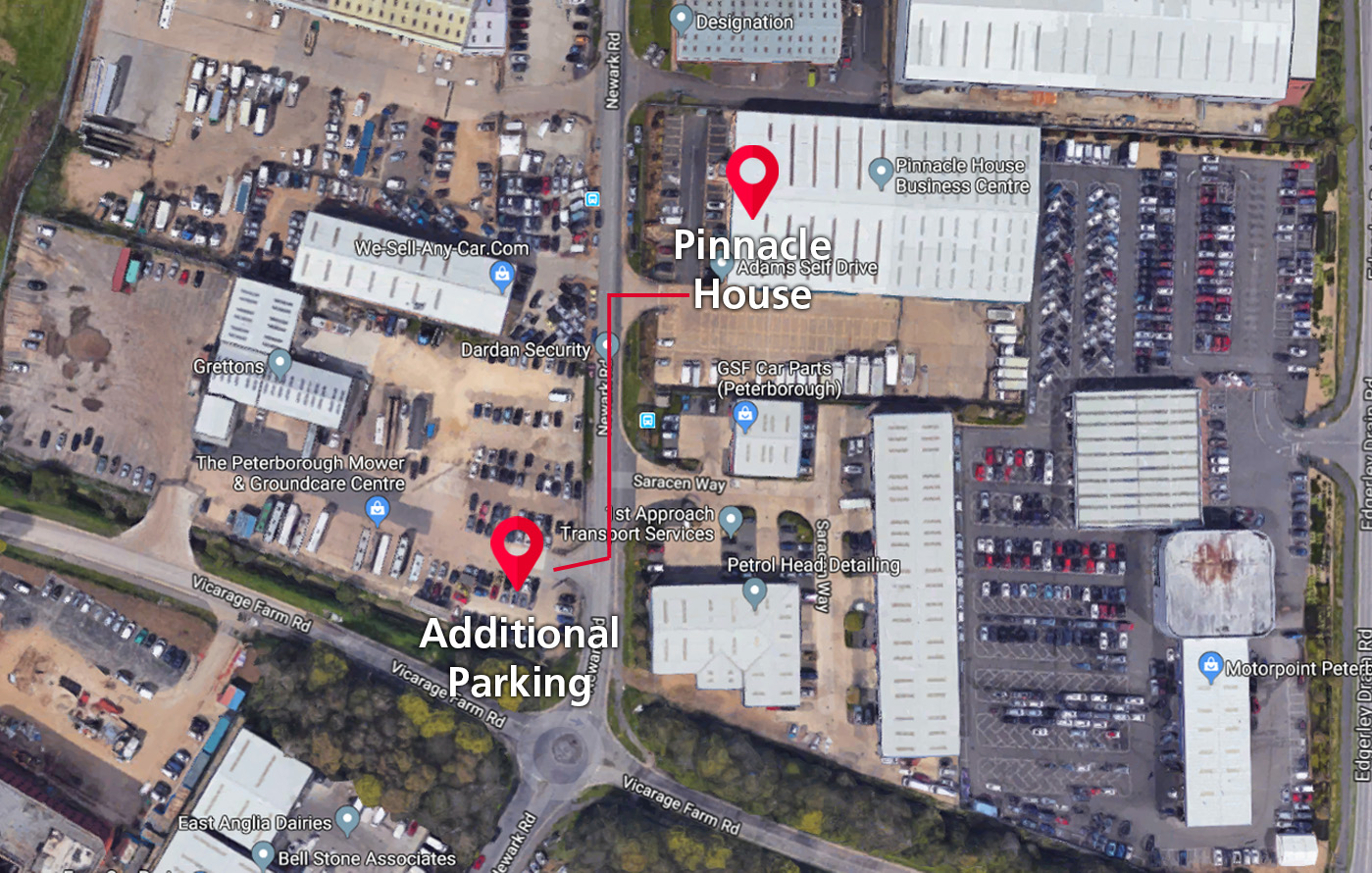 Venue parking is available for FREE
Pinnacle House
34 Newark Road
Peterborough
PE1 5YD
If for any reason you cannot make the event then please let us know at info@theonegroup.co.uk, spaces are limited and we like to give everyone the opportunity to attend.
---
Have you tried 'recruitment as it should be'?

We are the regions largest independent recruitment agency with offices across; Cambridge, Peterborough and Northampton, we believe in providing a recruitment solution with a difference.
We are first and foremost, specialist recruiters, dedicated to helping you source and retain top talent, however, it is also our firm belief that insight, training and development are just as key to a successful career or the development of comprehensive talent pipeline.
Finding a consistent source of talent insight, thought leadership and training opportunities can be difficult, so as a part of our value-added recruitment approach, we choose to harness the power of our network, bringing you a constant stream of content, insights and relevant events to aid your decision making.
Free to both clients and candidates, we proactively explore not only recruitment topics but insights into leadership, well-being, legislative change and even more niche discussions relating to our seven core recruitment divisions; Accountancy & Finance, Executive, Human Resources, IT, Marketing, Office Support and Technical.
We believe that this approach allows us to gain a greater understanding of the needs of both our clients and candidates, understanding your motivators, culture and long-term goals.
Whilst our insights and events programmes are not a sales pitch, we are very proud of what we do, so when you are ready to talk all things recruitment – however big or small your requirement, our recruitment consultants are available onsite, via our website or only a phone call away.