How to Increase Nigeria's Participation in the Global Garment Production In...
Description
The theme of the FFA 2018 Conference is, "Increasing Nigeria's Participation in the Global Garment Production Industry". It offers an excellent platform to launch this Initiative in the presence of key local/ international Industry stakeholders.
With Nigeria's population expected to be the 3rd largest globally by 2050, the necessity of ensuring attention in terms of policy formulation and implementation, appropriate investment, skill acquisition/ training is paid to the fashion, garment and textile industry "NOW" cannot be overemphasiThe FFA Epic Show Conference presents an international platform that offers unparalleled opportunities for key stakeholders in the Textile and Fashion Industry to learn from; International and Nigerian Industry experts (public & private sectors)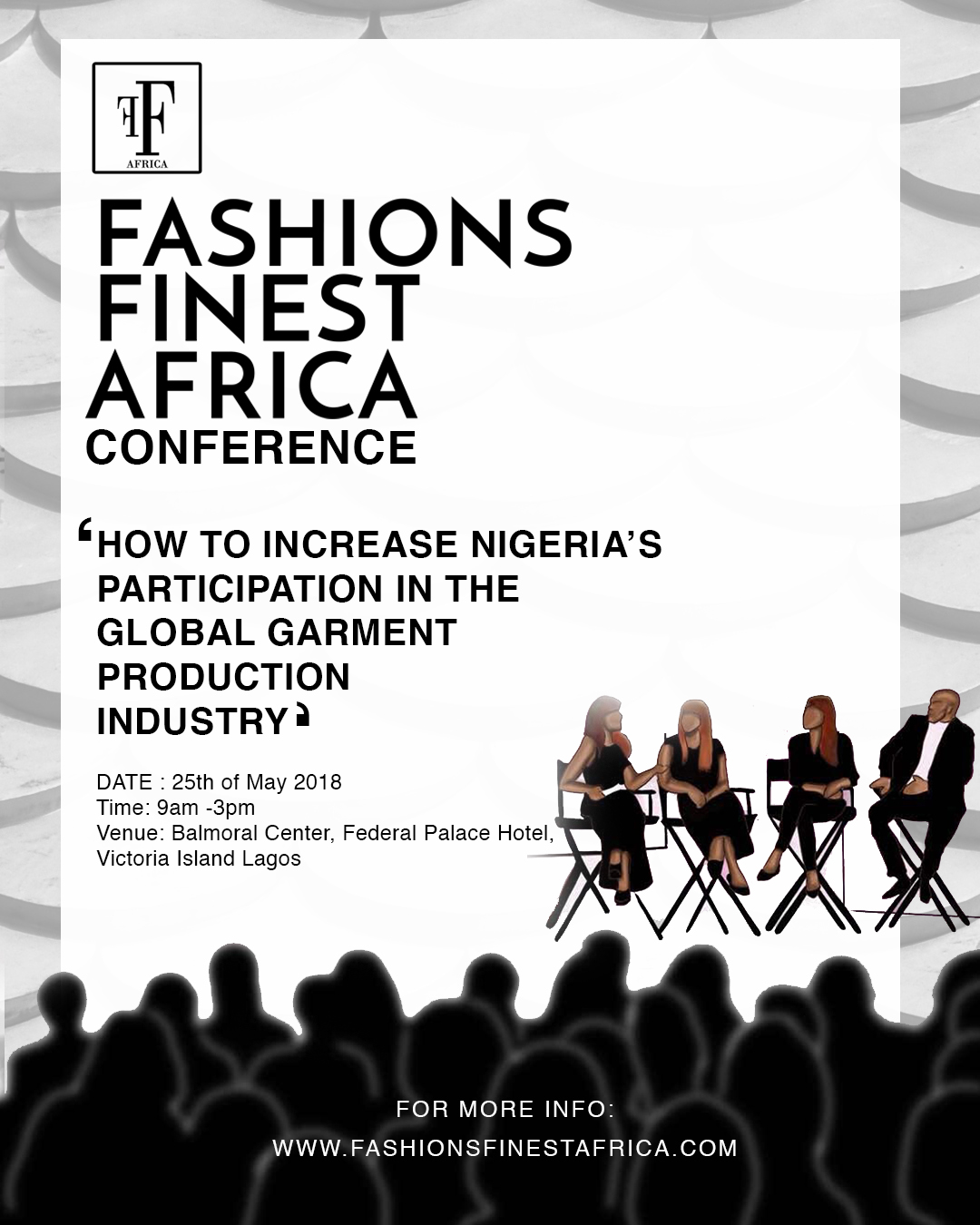 Experienced Professionals, Academicians and Analysts.
Through a world-class mix of; Keynote addresses & Panel discussions, Presentations & Knowledge Sharing Sessions, Masterclasses. Policymakers and business leaders will engage with leading and aspiring/ ambitious Textile & Fashion Industry Stakeholders at Policy, Strategic & Tactical levels and disseminate Policy and Intervention Information to the right target.
Valuable and frank feedback will help fine-tune MITI Interventions and contribute to achieving this government's objective of diversifying and strengthening our economy.
For more info and sponsorship, details contact us on yetty@fashionsfinestafrica.com