Description
Investors, shareholders and employees alike increasingly want to produce value that goes beyond financial returns. Many want to be conscientious how they do business and contribute to society in a meaningful, positive way. But how can this be done if you are a busy asset manager, a management consultant or just at the beginning of your career looking for more meaning in your life?
In this webinar, we will hear and discuss experiences of alumni who help make their companies OR their own individual journeys more impactful.
We will listen to perspectives of executives of large mainstream companies as well as of smaller firms focused on Impact - to help us think about ways to integrate impact in their professional journey.
This webinar is the result of a broad collaboration of INDEVOR (INSEAD's global impact alumni network), GIBS (the Hoffman Global Institute for Business and Society) , the IAA (INSEAD Alumni Association) and INSEAD's Lifelong Learning initiative.
Event timing
08.00 (New York), 12.00 (London), 13.00 (Paris), 16.00 (Abu Dhabi), 20.00 (Singapore).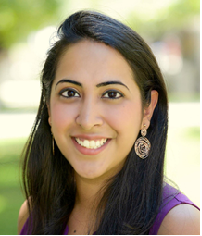 Tahira Dosani is the Managing Director of Accion Venture Lab, a seed-stage venture capital impact investing fund focused on inclusive fintech. Tahira previously led strategic projects at LeapFrog Investments, an emerging market private equity impact fund focused on financial services. Prior to that Tahira was Director of Strategy at the Aga Khan Fund for Economic Development and at Roshan, Afghanistan's leading telecommunications operator, where she helped launch the country's first mobile money platform. Tahira began her career as a management consultant with Bain & Company in Boston and holds an MBA from INSEAD and BAs in International Relations, Computer Science, and Education from Brown University.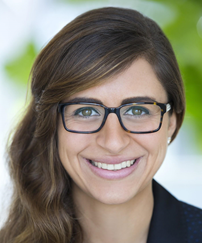 Lana Mazahreh is a Project Leader in the Johannesburg office of The Boston Consulting Group and is a core member of the firm's social impact practice working on education, employment, economic development, social care and environment. While at BCG she spent 12 months on a secondment with the World Wide Fund for Nature working on conservation in Sub-Saharan Africa. Lana holds an MBA from INSEAD Business School, and a degree in Business Information Systems from the University of Jordan. She also holds a certification in Social Impact Strategy from the University of Pennsylvania.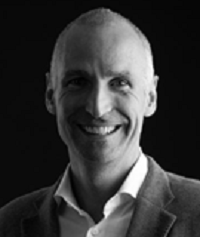 Fabrice d'Erm is the Co-founder & CEO of the Rocket Foundation, an accelerator for social entrepreneurs and charities, based in Switzerland. He co-founded Rocket after a finance career of more than 20 years working in Paris, Zurich and Geneva. The Rocket Foundation focuses on five themes (Nutrition, Education, Economic model, Equal Society and Environment) based on the 17 United Nations Social Development Goals. Fabrice has invested in numerous startups (social and non-social) and mentors social entrepreneurs. Fabrice graduated from the University of Paris X Nanterre with a master in finance, has a bachelor from the Institut Supérieur de Gestion (ISG) in Paris and is an INSEAD alumni.

Organiser of How to Integrate Social Impact in Your Career
INSEAD's Lifelong Learning initiative provides ongoing opportunities for INSEAD alumni to keep up to date with the latest business research and practice.  Our offerings include in-person programmes led by INSEAD faculty; webinars that present the latest research and discuss hot topics from the perspective of alumni practitioners; and regional alumni events held around the globe. For more information visit INSEAD Lifelong Learning.