Description
Event Details:
The ability to be candid in giving feedback in the workplace can help improve performance, reduce politics and create a more enjoyable working environment. When people lead by example and communicate they want to improve, they demonstrate they're serious about a cultural shift, creating a ripple effect throughout their team, who in turn will be encouraged to make changes themselves. This is part of our Candid Conversations series of Open Courses.
The evening will be facilitated by Learning and Development Professional Carmel O' Reilly, who will work with a team of Actors (Players) to deliver the event, combining the fundamentals of Performing Arts Skills and Techniques with L&D strategies.
In this course you will learn:
- How to incorporate a culture of continuous feedback
- Strategies to embed feedback and drive candid conversations
- To build a feedback habit - quick bursts immediately following the event that requires feedback, giving meaning within minutes
This ties in with the forthcoming topic of the month for December: Employee Engagement and Voice, because it encourages people to be open and candid in feedback and ensuing conversations. Giving people a voice to say what they really think and mean in the knowledge they will be listened to, will serve to engage and re-engage a workforce and ultimately lead to a more productive and happier working environment.
Speaker: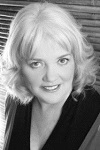 Carmel O' Reilly Evolving Careers Players
Learn more about Carmel and The Players at Evolving Careers Players http://bit.ly/2wXyrAb
Timings:
17:00 – arrival & refreshments
17:30 – welcome and session start
19:00 – break (15mins)
19:15 – back in session
20:30 – finish and departure
To ensure a prompt start, please arrive from 17:00 for welcome refreshments and check-in.
---
Cancellations and Refunds Policy
If you are unable to attend an event please give at least 1 working day notice and we will be happy to refund 100% of your booking fee or book you on to a subsequent event to the same value. Cancellations received after this time will be non transferable and non refundable.
---
Professional photography and video production may be taking place at the event, and these images may be used on future promotional materials for CIPD. Please note that by attending the event, you are giving your consent for your image to be used on any CIPD promotional materials.