Event Information
Location
Business School, Manchester Metropolitan University
All Saints Campus
Oxford Road
Manchester
M15 6BH
United Kingdom
Description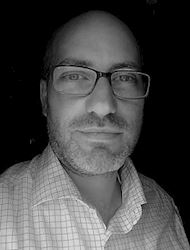 What is IoT? What does a successful IoT architecture look like? What are the constraints, pitfalls and considerations developing an IoT solution?
These questions and more will be answered in this workshop which will cover the technologies that can be leveraged to seamlessly ingest, transform, store, predict and present IoT and streaming data in everyone favourite cloud ecosystem.
Bio
Robin Lester is a Cloud Solution Architect at Microsoft working in the industry since the late 90s developing, evangelising and training across the Microsoft Data and AI stack.
Now part of the One Commercial Partner division in Microsoft Robin works with partners to build strong IoT, AI and data practices.
Date and Time
Location
Business School, Manchester Metropolitan University
All Saints Campus
Oxford Road
Manchester
M15 6BH
United Kingdom