How to Live Without Fear - An Evening with Gary Leboff

Monday, October 6, 2014 from 7:00 PM to 9:00 PM (BST)
Event Details
Back by popular demand after our last sold-out session, we are once again hosting Gary Leboff - one of the UK's leading sports psychologists, who has worked with 12 international soccer squads and gold medal Olympians as well as TV stars, housewives and teenagers. His work formed the centrepiece of BBC2's series The Challenge.
He believes passionately that everyone, without exception, is born with exactly what they need to lead the life they desire. He will be speaking about the messages in his book "DARE" (Amazon reviews here). 
His philosophy is based on a 100% commitment to enabling people to achieve. As he says, change is easy - anyone can change, but most change is misdirected and serves little purpose: the real goal is winning.
---
Come join us if... 
1. You want to learn more about Gary's experiences coaching Premiership footballers and top-level golfers.
2.  You're interested in Gary's idea that "99% of people have no idea who they are. Their lives are grey, dull, lacklustre. They are doing what they've always done because 'Well… that's just who I am'. No it isn't. You are not grey. You never were. And somewhere inside, you know it."
3. You believe that there is something out there that you can do better than anyone else in the world - you're not sure what that is.
4. You want to make a change but you're not quite sure where to start.
5. You want to be inspired by a coach who has spent over a decade encouraging top performers to transcend their own limits.

6. You'd love to meet some like-minded people in the exact same position as yourself. 
---
About the Speaker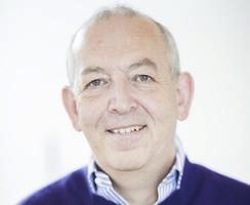 Gary Leboff is a unique figure in the world of coaching, applying the psychological skills of international sport to the business arena. Building upon his record with Premiership footballers and top-level golfers, Gary has adapted sports-related strategies to the demands of corporate team building and motivation. His business clients range from Chief Executives to factory floor employees. He is a familiar face on TV: his work formed a centrepiece of BBC's groundbreaking series 'The Challenge', he offers expert commentary on sporting issues on BBC 1 & BBC2 and has also appeared on both ITN and Channel 4 News. 
When & Where

The Escape School
1 Frederick's Place
Bank tube - Cheapside exit
EC2R 8AE
United Kingdom


Monday, October 6, 2014 from 7:00 PM to 9:00 PM (BST)
Add to my calendar
Organizer
 Escape the City is a global community of +300,000 talented professionals who believe that life is too short to do work that doesn't matter.
We help talented professionals escape unfulfilling jobs and transition into more fulfilling work, build careers on their own terms, and start businesses that matter.
Join our Tribe at www.escapethecity.org.