What are your legal rights when you need to complain about the practice of local authorities?
About this Event
Local Authorities do their best to remain lawful and ethical in their SEND practices. But from time to time that practice may fall short of what is expected/needed and you may find you need to formally complain in order to gain an effective remedy to the problem.
We will cover Public Law, how to enforce your rights, challenging the decisions of Local Authorities and what your legal rights of complaint might be. We will also explore:
The Local Authority's complaints procedure
Local Government Ombudsman (and their powers)
Judicial Review – ultimate remedy of last resort
As always with our webinars, there will be a very interactive chat throughout, along with regular opportunities for questions during the webinar.
This is an ideal webinar for parents, carers and SEND professionals who would like to understand their legal rights relating to public body complaints.
How do our webinars work?
Once you have purchased a ticket, you will be sent a link to register for the event on ZOOM. (If you don't already have it downloaded on your phone/tablet/computer then this link will prompt the download, it is free to download)
Once registered you will be sent a link to join us on the night, almost as if the 'room to the door' is opened for you and you're checked in.
If you encounter any issues please tell us in advance as we cannot action technical problems on the night due to co-presenting the workshop.
Please take some time to familiarise yourself with this format in advance so that the process of joining us on the night is seamless for you.
The video of the webinar will be available to watch for approximately one month after the webinar takes place, so if you need to leave the webinar at any time or can't make it at that specific time you can watch again at your leisure.
Charlotte Hadfield
Charlotte Hadfield is the Head of 3PB's Education Team.
Her main specialism is in public law, particularly education, health and social care, with a complimentary expertise in employment cases and professional discipline cases arising out of related sectors.
Education, health and social care
Charlotte accepts instructions across the full spectrum of these interrelated areas, including:
SEND appeals (including National Trial cases)
Discrimination (including disability discrimination) claims in the FTT and County Court
Judicial review, including decisions relating to SEN provision under EHC Plans, education otherwise than at school, continuing healthcare assessments, social care assessments, unlawful exclusions
Governance issues in academies and free schools
School/parent relationships, including parent bans, internal complaints, protection from harassment
Admissions (lawfulness of admissions arrangements, compatibility of admissions arrangements with the Equality Act 2010 and the Human Rights Act)
Exclusion appeals
Legal action in respect of Ofsted and CQC reports (schools, care providers)
Appeals against cancellation of registration by Ofsted (Early Years and Child Care providers)
Contractual and tortious claims against education providers
Safeguarding, DBA (formerly CRB) issues
Internal academic appeals and fitness to practice hearings
NCTL proceedings (see also Charlotte's Public and Regulatory profile)
Disputes relating to school fees
Mental Capacity/Court of Protection
Charlotte accepts instructions to appear in the Court of Protection and is well versed in Court of Protection practice and procedure. She is experienced in anticipating and addressing points about capacity that may arise in education, health and care proceedings outside of the Court of Protection, e.g. in relation to young persons in appeals before SENDIST.
Charlotte regularly delivers training on the law relating to education, health and social care to a variety of different audiences, including solicitors, local authorities, university student advisors, lay panel members and parents.
Employment and Discrimination
Charlotte is instructed by Claimants and Respondents across the full spectrum of employment law. She has a particular interest in employment cases in the education, health and care contexts and regularly advises on:
Unfair dismissal
Redundancy
Breach of contract/unlawful deductions
Working Time Regulations
TUPE
Discrimination
Whistleblowing
Equal Pay
Breach of Restrictive Covenants
Charlotte regularly delivers training on employment law to solicitors and HR professionals. Please see Charlotte's separate Education & Discrimination profile.
Professional Discipline
Charlotte also regularly accepts instructions in respect of all of the professional regulators, including teachers before the NCTL, regulated healthcare practitioners before the HCPC, GMC, GDC, GOC etc, and solicitors before the SDT.
Charlotte also acts for students pursuing qualifications in the regulated sector, whether they are facing action from the external regulator or internal disciplinary action from their course provider.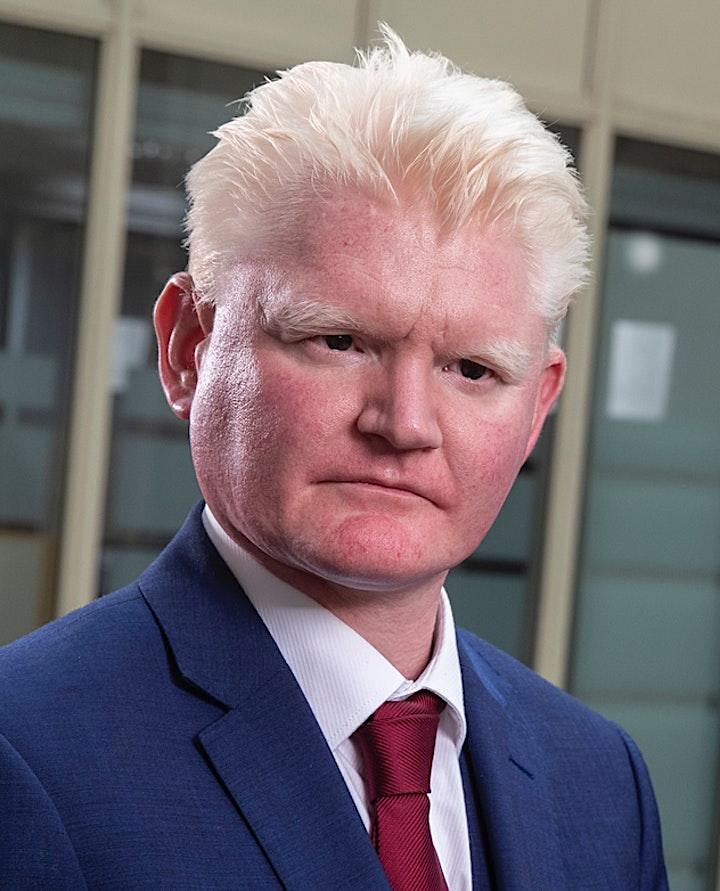 Kevin McManamon
Kevin is a Senior Associate specialising in Education law and Mental Capacity law. He is the only solicitor in the Country to have genuine expertise in special educational needs law as it applies to the separate jurisdictions in England and Wales combined with Mental Capacity law in both jurisdictions.
He has over 15 years' experience and expertise in these specialist fields and has advised a huge number of families and individuals on education law, disability related matters and public law.
Kevin holds an LLB (Hons), LLM and AKC from Kings College, University of London and a PgDipPLS from City, University of London. He was called to the Bar in 2005, and worked as a non-practicing barrister until being admitted as a solicitor in 2008.
Prior to joining Geldards, Kevin practised for a number of years in London at two highly regarded education law practices. He then moved to Cardiff for three and a half years where he established and headed a Court of Protection Department.
Kevin is a member of the Education Law Association, the Court of Protection Practitioners Association.
Partially sighted since birth, Kevin has a genuine appreciation of the difficulties faced by both children and adults with disabilities. He regularly advises and speaks at events organised by multiple charities.
Date and Time
Location
Refund Policy