FREE web-class with respected entrepreneur Simon Coulson: How To Make A Living On The Internet - NO EXPERIENCE NEEDED!
About this event
GO HERE to Register and watch the web-class: rebrand.ly/internet_training
Previous events are also available to watch anytime at your convenience.
I am really excited to be able to offer you this free training webinar with Simon Coulson on business start up ideas.
For those of you that don't know Simon, he has made his fortune in a  range of different internet business models including information products, membership sites, online retail, online training and online transaction services.
Within 5 years of leaving his 9-5 job Simon became a millionaire, he now has an enviable lifestyle and even bought the farm which featured in the TV series 'The Darling Buds of May'.
Using his experience he now shares this information, giving guidance to people who are exactly where he was and wanting to generate an additional revenue stream or take their existing business online. 
He set up The Internet Business School which is the UK's leading digital training school. He has a large number of online businesses and all the knowledge and skills learned from these businesses are put into his training courses.
Simon will guide you through the steps that will allow you to start building the internet based business that is right for you or how to grow any existing business you have online.
During this FREE web-class Simon will show you:
• How do you find or create something successful to sell.
• Where you can locate the best place for you to sell your product or services from​​​​​​​.
• How to identify and locate your ideal customers and how to sell your products and services to them.
Simon has changed the life of hundred's of people and made many millionaires in their own right. If you want to change your life Take Action and register for this FREE Webinar now.
Simon has recorded the session so that you can watch it any day. It will run at 10am and 7pm but by registering you can also watch the previous day's event at any time.
Register here NOW: rebrand.ly/internet_training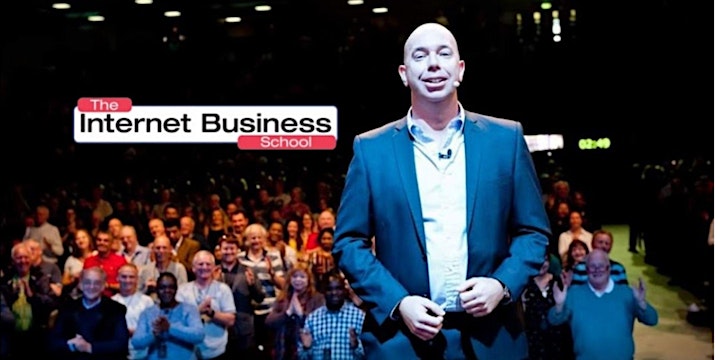 If you're already in or been around the Internet marketing business you may have heard of Simon or might even have been to one of his previous events.
Simon has generated over £25M from his own internet businesses in the UK, but also coached students to generated 100s of millions more.
Simon formerly worked at BT PLC, but left in December 2003 to start his own online business. Simon has now launched over 10 internet based start-ups. He also achieved an MBA from the University of Kent. After mentoring some friends to start their own successful internet businesses, the first of which has now generated £7 million itself, Simon decided to roll out a coaching program to a wider audience and launched the Internet Business School in 2007.
He is also the author of the Amazon No.1 Best Seller 'Interpreneur'
Established Public Speaker Around The World
Simon has also become an established public speaker on Internet Marketing and has spoken around the world to audiences of up to 7,000 including at the London o2 arena and has shared the stage with world-renowned experts including: Former USA President Bill Clinton, Sir Richard Branson, Lord Alan Sugar, James Caan, Caprice, Mike Harris, Tony Robbins, Brian Tracy, Dan Kennedy, Ted Nicholas, Bill Glazer, Bob Proctor.
"The idea of the Internet Business School is to put everything you need in one place, backed up by email and personal support. The Internet Business School offers you lessons in everything you need to know to do business online, and unlimited email support from our tutors and access to a team of experts to help you."
Simon Coulson, founder Internet Business School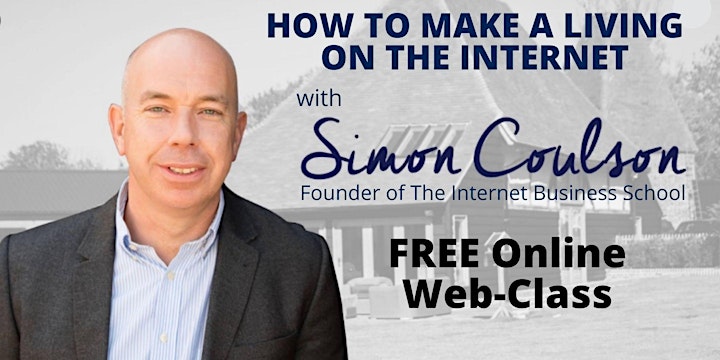 The Internet Business School was founded in 2007 by successful online entrepreneur, Simon Coulson, one of the UK's leading Internet Marketers. The Internet Business School is the place to learn everything you need to put your business online.
Whether you have an existing business you want to bring online, an online business that could perform better, or you're starting out and want to build your own new business online – you are in the right place. Simon founded the Internet Business School after finding out himself just how much there was to learn about doing business online and how widespread the information is.
The Internet Business School has grown to become one of the UK's leading learning centres. This organisation has trained 1,000′s of entrepreneurs and created many millionaires. The Internet Business School has been accredited by CPD Standards providing a Diploma in Internet Marketing
Organiser of How To Make A Money On The Internet - With Simon Coulson
Hi all,
I have spent a lot of time researching mindset, goal setting and entrepreneurship before starting my online business. I uncovered all sorts of resources and thought I would bring them to other people to help them on their journey of discovery. I have travelled a lot, lived in France and lots of different places in the UK where I am now permanently living. I hope you enjoy these educational webinars and events.
Dela