Sales Have Ended
Registrations are closed
I am very sorry ticket sales for this event have now ended and we will not be taking any further registrations. For information about future events please email sharniya.ferdinand@natwest.com
Sales Have Ended
Registrations are closed
I am very sorry ticket sales for this event have now ended and we will not be taking any further registrations. For information about future events please email sharniya.ferdinand@natwest.com
Description
Please join NatWest Business Growth Enablers for How to Make an Impact and Secure that Funding!
We are delivering a morning packed with sessions which will help you to create an impact when networking and give you more knowledge around different sources of finance and how these can help to Boost Your Business!
---
Session 1
How to Network when you hate small talk delivered by Esther Stanhope The Impact Guru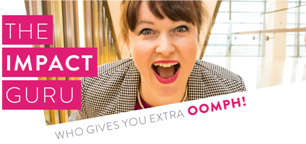 Do You Dread Networking?....
- Having to spark off conversations with people you don't know?
- Selling yourself and pitching your idea to people you've never met?
- The pressure of having to thrust your business card into as many potential investors' palms as possible?
- That feeling of self-doubt and wanting to curl up in a ball!
The problem is, we need to network to do better business. You're probably much better at it than you think! Whether you're an introvert, an extrovert, in a business owner or a techie, you can learn some simple tips, techniques and strategies to make you a much better networker. And you'll learn to love it!
In this unique masterclass you will learn:
- How to spark up a riveting conversation with no prep
- How to 'work the room'
- The art of entering and exiting conversations – (breaking in & breaking out)
- How to get away from the one person you really don't want to be stuck with – without being rude (aarggh!)
- How to look and sound effortlessly confident at all times
- How to follow up and get real results
---
Session 2
Funding Panel and Q&A
Finance is important for growing your business yet so many of us don't know where to start when approaching the funders for money. Hear from a variety of finance providers who will explain what they offer and what you need to do to access it!

At NatWest we're committed to helping British businesses grow. We give you access to the latest insights and analysis from industry experts and through our partners Entrepreneurial Spark, everywoman and The Prince's Trust we can offer our customers a wide range of specialist support services.

Crowdcube is a leading equity crowdfunding platform for entrepreneurs of start-ups and growing businesses to connect with potential investors. Dedicated to helping UK-based entrepreneurs raise finance to start or grow their business, Crowdcube gives investors real equity in the companies they fund. Crowdcube uses the web-based notion of 'crowdfunding' where a community of like minded people pool their money and knowledge together to back an idea, business or person.

GrantTree helps innovative UK-based companies to access funding without giving up equity. We help you assess whether you are eligible for R&D Tax credits and process the entirety of filing your claim with the least possible risk and time investment from yourself. We keep a close eye on the ever changing EU and UK grant landscape and have successfully enabled exciting projects to obtain funding from these resources, ranging from a few thousand to a few million pounds. To make things as smooth as possible, we research, complete and manage the entire process, making it as pain free as possible.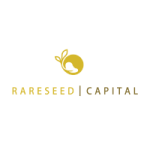 Rare Seed Capital provides early stage seed funding for transformative, new generation high-growth tech startups. We invest in the most innovating tech startups and believe innovation thrives with diversity.
---
Session 3
Pitching
We are offering 5 businesses the opportunity to pitch your Business to our Funding panel! If you would like the opportunity to pitch please email sharniya.ferdinand@natwest.com AND victoria.stevens@natwest.com to apply!
---
You will also have the opportunity to network with other businesses so please bring plenty of business cards.

We look forward to seeing you there!!