Description
A common sense approach.
There is only one way to approach the GDPR, and that is the way that works for your organisation.
This half-day course will clearly explain how you can lawfully interpret the new regulations and demonstrate best practice when you fundraise. You have more options than you might think!
The session includes everything you will need to make a start on your organisational compliance from the basics of GDPR to data subjects' rights and the principles for processing personal data.

Who is the course for?
The course is aimed at any organisation that handles, stores or processes the personal data of supporters, members or customers. So, whether you have received a donation, sold that person something or they are a member of a group you have created, this course will help you to deliver compliant communications whilst upholding the rights of your audience.
Who is it not for?
Who shouldn't attend this course? If you don't collect or process the personal data of your audience then you don't need to worry, corporate or business communications are not covered by GDPR.
Course content
This course includes a broad overview of the General data protection regulation (GDPR) as well as the Privacy and Electronic Communication Regulation (PECR) including, the principles of data protection and the conditions for processing data. It covers the existing and new rights of data subjects in the UK as well as offering advice on subject access requests and the security measures you may wish to deploy to protect data. The course details the differences between traditional and electronic communications, looks at implied consent and the soft opt-in options.
What will you learn?
At the end of the course
• you will be empowered to go back to your organisation and make a start on GDPR compliance.
• Whether you have 'Consent' to communicate with your audience or not, you will be equipped with some powerful alternatives which will enable you to continue fundraising or retailing in a lawful and fair way.
• You will also have the opportunity to ask the Data Protection Officer questions relating specifically to your special circumstances which will further assist you with compliance in the future.
About the trainer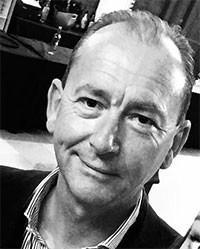 Mark Burnett is an experienced fundraiser and has worked in the privacy sector for many years. He is a fully trained GDPR Data Protection Officer having trained under an Ex-ICO policy manager. For the past three years he has been the Treasurer and recognised trainer for the IoF South East an London region committee and he is an Associate Consultant for the NCVO deliver GDPR training. Mark is the Director of Charity partnerships at ClearComm.
Disclaimer
The advice provided in the course is presented as best practice and represents the trainer's interpretations of the GDPR and PECR. It may not represent best practice for your particular organisation. We strongly advise you seek the professional advice of a GDPR data practitioner who could fully understand your organisation's unique circumstances.
What do delegates say?
"The ClearComm Staff training was very engaging and gave us advice in a way we could all understand it, it was straightforward and practical. We all felt informed and empowered"
The Born Free Foundation


Conditions
If for any reason we have to cancel this course Fundraising UK Ltd will of course refund your booking in full. The company disclaims liability for any other costs you might have incurred in relation to the course e.g. travel and accommodation.
Thank you

Thank you to Blackbaud Europe for kindly hosting this and other training courses for fundraisers from UK Fundraising.