Description
How to make rituals:
a practical workshop
What: Half a day of learning about and making rituals to support you in your work and life. Hosted by Ritual at Work and Amt für Zukunft
When: Wednesday 14th August, 13:00-17:00
Where: We meet at Halen Spielplatz in the Bremgartenwald. https://goo.gl/maps/KnhF9qrErbh31uis5

Cost: 90 (70/50)*
Do you have a major work or life event coming up? Is there something that you need to let go of and leave in the past? Do you need to improve the flow of coming in and out of your working day?
Rituals are essential to crossing thresholds in life and for giving life rhythm. In this ritual-making workshop we will learn how to apply some of the basics of ritual to create powerful but simple processes and put them to work.
You can either bring something you want to work on, or just come along to learn a new toolkit to apply when you need to.
By the end of the workshop you will leave with a clear idea for a ritual to implement in your life, while also feeling more clear on what rituals are and more experienced and confident in creating them.
What are rituals?
The kind of rituals we can easily learn how to create are:
Moments that create a sense of 'before and after'. One-off, no turning back moments. You might be having a change of career, bringing closure to a significant relationship or embarking on a major adventure or project.
Moments that bring cohesion and rhythm to your life. Rituals that happen in a similar form on a regular basis. This could be creating a clear sense of leaving work and being with the family, to bring more presence to home life, for example. As well as moments for celebrating a group constellation or value, such as 'thankfulness', that help reinforce the importance of and bring energy to the topic or group.
-------
Rituals share some traits. The most familiar of these traits is that in rituals we have a strong sense of what the right (and wrong) actions are, often because we define them in advance but sometimes through listening to our intuition. Rituals also have an ability to collect big topics into a small time and space. This is done in part by adding symbolic qualities to the world around us. Interactions with the symbolically loaded world of ritual in turn strongly influence our sub-conscious selves.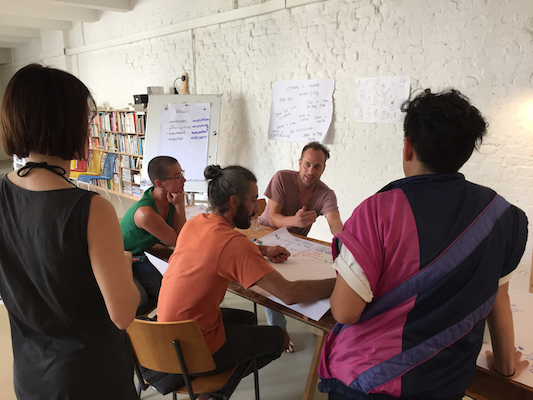 What do rituals look like?
Rituals are often a way of acting out metaphoric language. If you have the need to "open a door to a new way of being", then a ritual involving an interaction with a door is probably a good way to meet your needs. As it is in line with your internal symbolism. How impactful that interaction becomes depends on how precise you have been in designing the ritual and on how strongly you can enter the state of mind in which passing the door has a deeper meaning.
What a ritual looks like, what content it has and what world-view it reflects is totally up to you. The ambition of the workshop is simply to help people in their ritual making processes, to create processes that feel like home.
The principles of what we will cover are grounded in academic concepts on ritual, and you can explore their fit with your spirituality if that feels relevant - but equally there is no need to 'be spiritual' at all.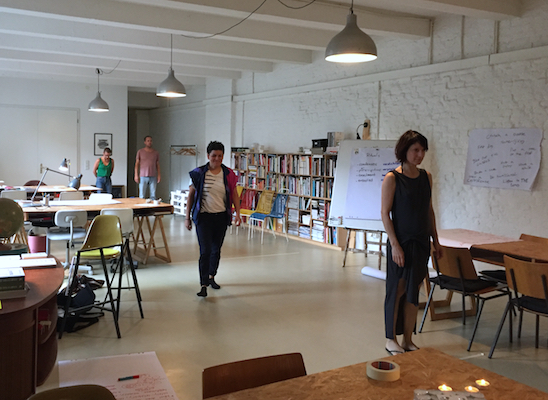 Feedback from workshop attendees, July 2019

Viktor's workshop is the perfect blend of practical application and conceptual learning. Over a fairly short space of time I learned about the essential components of ritual and how to apply them in a way that untangles the difficulty, confusion and stuckness that inevitably shows up in life. The process he takes you through is gentle but very direct, uncovering way more than just a toolkit for designing ritual but new insights on what it is to be a human being.
The workshop is an original and thought-provoking look at what we understand by rituals. Viktor initially talked us through some different interpretations of rituals and then encouraged us to work collectively, in pairs and individually to develop our own ritual to provide a sense of closure, transformation or manifestation regarding our own situation. He and Max successfully created a safe space in which I felt comfortable to share personal information. It was an encouraging, supportive and inspiring evening.
How will the day run?
We will get started by engaging in some sharing, learning and exercises. We'll split up in creative groups to design our individual rituals while supporting others and receiving their help. We'll end our time together with a ritual for committing to actually going through with what we have designed.
Who are your hosts?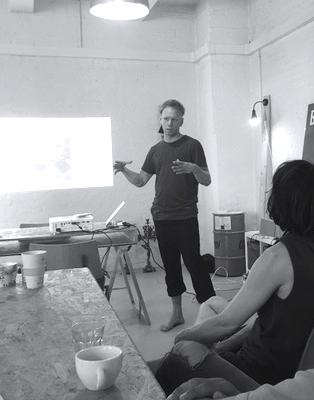 About Viktor Lysell Smålänning & Ritual at Work
Viktor is a ritual maker who began his work after noticing how many workplace rituals and rituals for work seem to be missing today. Since 2014 he has been working under the name Ritual at Work with award-winning businesses, artists and a wide variety of international collaborators. Viktor has been featured on national radio in the UK and in Australia. He is currently based in Leipzig and works all over Europe.
w: https://www.ritualatwork.com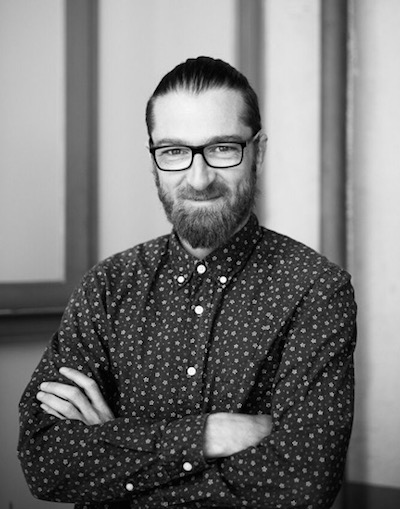 About Sam Andthevoid Nueesch & Amt für Zukunft
Sam is a navigational philosopher studying consciousness and evolution for more than 20 years. He has a high practical interest in how to navigate life – as an individual and through organized collaboration with other people, beings and life in its unfathomable vastness.
Sam is an initiating particle in the starting of Amt für Zukunft.
Amt für Zukunft's purpose is to foster awesome, lively and meaningful futures for all involved and beyond.
-------
How do I get in touch?
Please email Viktor at ritualatwork@gmail.com if you have any questions about the workshop or Ritual at Work.

Please email Sam at sam.nueesch@amt-fuer-zukunft.ch if you want to learn more about Amt für Zukunft.

We are looking forward to seeing you!
-------

* If you need a cheaper ticket, please enter the promotional code "70CHFticket" or "50CHFticket".