Description
In this workshop, you will learn how to create rituals for yourself and the people in your life.
Rituals are essential for bringing meaning to life, crossing thresholds, healing, creating rhythm and celebrating what is important to us.
Through ritual, we can stand in contact with what we regard as sacred, transform our identities, become members of- or leave groups, initiate projects, process grief and trauma, give purpose to parts of our day, create culture at work, connection in our families, and much more.
Here is what Kai Brouwer had to say after the last workshop at Treehouse Tribe:
"Viktor is a true ritual design master. I joined his workshop with a need to create a ritual for more flow & alignment in my day-to-day work, but left with so much more than that. I now have a keen understanding of the power of rituals as well as a comprehensive framework to experiment with myself. His approach is also inherently playful—which I find quite refreshing. I highly recommend his work!"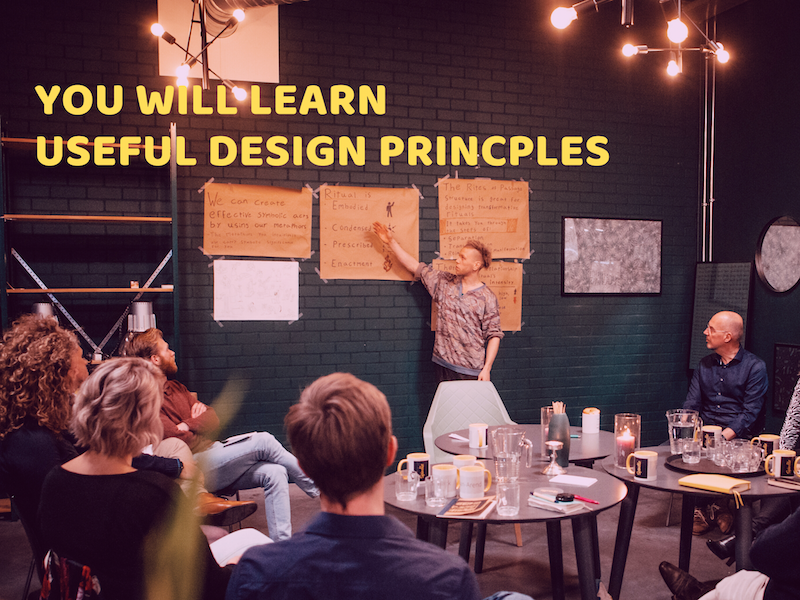 Throughout this workshop, you will get understanding in when rituals are needed in our work and life, and learn the basics in how to make rituals.
"It was at the same time luxuriously indulgent and practically useful. It flowed effortlessly, and felt warm, safe and welcoming from the start. It easily got across how ritual doesn't need to seem weird, esoteric or mystical – it's just a practical human tool to focus in on what's important."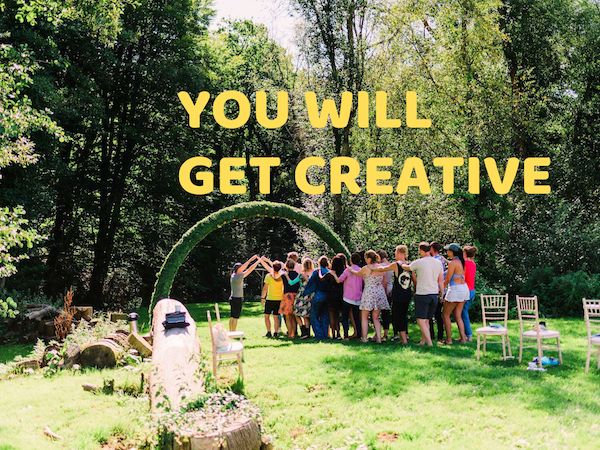 We will start our afternoon together by creating and enacting a simple arrival ritual.
This will put you in a state of mind that is great for you to get familiar with before we use the arrival ritual as a basis for theorising on ritual design.
"Viktor's workshop is the perfect blend of practical application and conceptual learning. Over a fairly short space of time I learned about the essential components of ritual and how to apply them in a way that untangles the difficulty, confusion and stuckness that inevitably shows up in life. The process he takes you through is gentle but very direct, uncovering way more than just a toolkit for designing ritual but new insights on what it is to be a human being."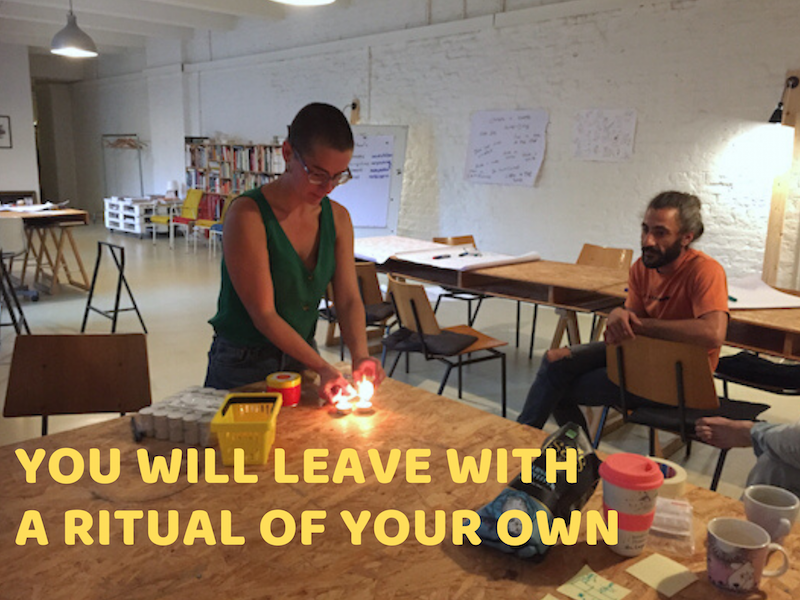 Once you feel comfortable and have some design principles to apply, we will get engaged in designing personal rituals for you to use in your work or private life.

The goal is that you will leave with a clear idea for a ritual to implement in your life, while also feeling more clear on what rituals are, and more experienced and confident in creating them. This means it is encouraged that we get into some prototyping of our rituals during our time together. Each person will work on designing a ritual of their own and will receive support from the group.
In previous workshops, attendees have created personal rituals to:
- have a great ceremony for students at the transition between age-groups in a Kung-Fu dojo
- process grief over losing patients to death at work
- quit their job
- have a personalised tool available when stress takes over
- establish a sacred erotic time with their partner
- end the working day

- connect with their children over skype

- let go of shame and guilt
- transition into the next major phase of their life
- connect to a new home
- start a collective
- allow a new line of work
- and more
There is a big verity of moments for which you can create a ritual of your own. Typically, people tend to create rituals that help them cross thresholds, establish connection, initiate projects, create special time, help frame their mind-sets or let go of pain. Some rituals happen often, others create a sense of before and after and happen only once.

Presentations of our personal rituals will conclude our afternoon together.
The presentation round includes feedback on your ritual design, and the presentations of others will give you inspiration and insight in what situations might benefit from rituals.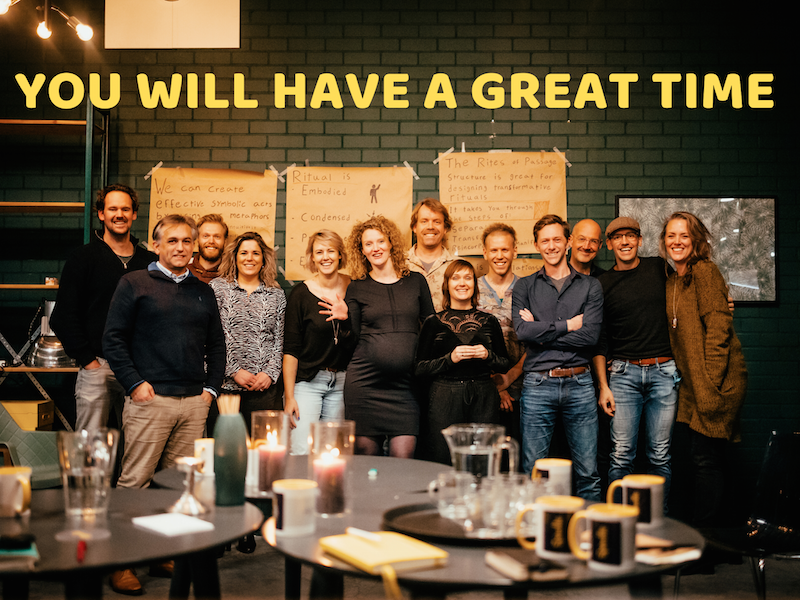 In the past three years, all close to 200 attendees of this workshop have been overwhelmingly positive.

This most recently includes a group of independent consultants and the Voys and Spindle teams in Groeningen, attendees at a full-day workshop at the Treehouse Tribe in Amsterdam, and participants of The Happy Startup Summercamp outside of Brighton.

Practicalities
This workshop is limited to 12 people
Location: Top floor at the Treehouse Tribe coworking space

Price: 120€
Time: We will get started by latest at 14:00. You can arrive from 13:30. The workshop will end before 17:30.

Contact: ritualatwork@gmail.com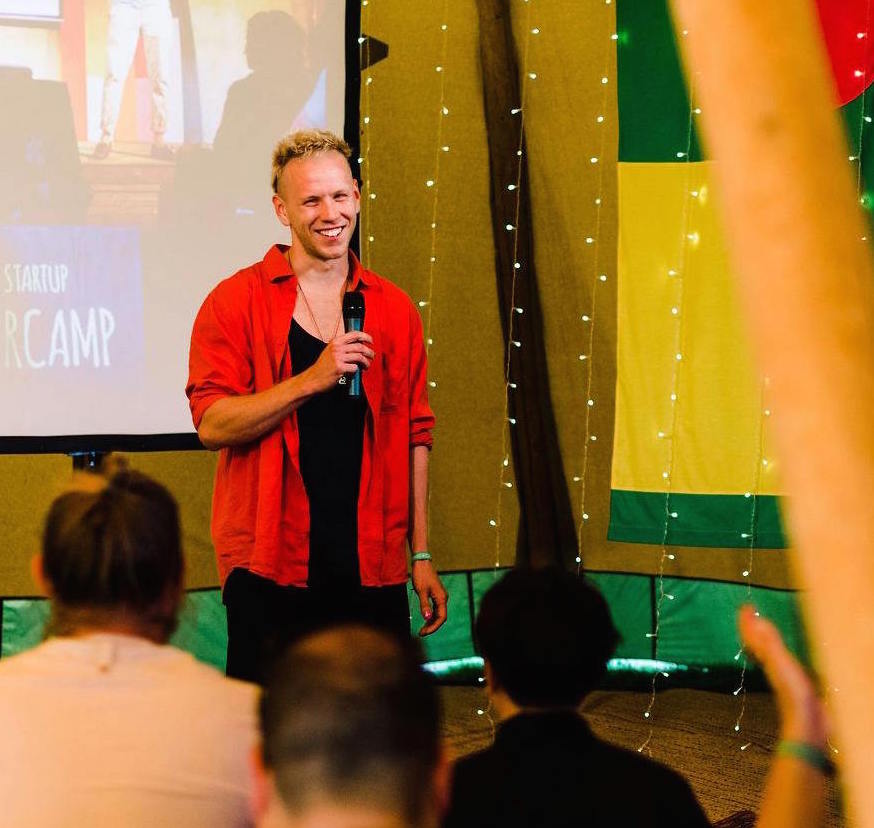 This workshop is brought to you by Viktor Lysell Smålänning.
Viktor is based in Leipzig, Germany and has been working as a ritual designer all over Europe since 2014. At the moment he is mainly working together with clients on developing experiential and ceremonial elements to leadership programs.
Read more about his services: Ritual at Work.
Viktor has been featured on national radio in the UK on BBC4 and in Australia on ABC. And he recently talked about how he ended his childhood on a stand up stories event in Amersfoort.
Welcome!