Description
We use the apps on our smartphones to hail a taxi, stay up-to-date with the latest news or our friends and family and even to control our homes. But how well do these apps work for the visually impaired? On the 21st of June, Picnic invites iOS and Android developers for an afternoon workshop in order to learn about how to create accessible apps and raise money for research into the treatment of eye diseases. Bring your own app and work with visually impaired app users and expert developers to improve their experience in just one afternoon.
---


This workshop is organised by Picnic to support Blind for 1 day, an event that aims to raise funds for research into eye diseases. Therefore, besides getting your ticket, leave a donation at https://www.blindvoor1dag.nl/team/picnic/doneren to support this cause.
---


Find out how well your app stands out in the world of the visually impaired
After an introductory keynote, we will kick off the workshop with round-table sessions in which you get the chance to experience first-hand how visually impaired people use your app and which pitfalls they run into. This is a unique chance to test your app on a subset of your users that requires extra attention.
Learn how to improve your app for your visually impaired users
Now that you know the pitfalls and requirements of your blind users, it is time to take the first step towards improving their experience. Seasoned developers that have optimised their apps for visually impaired users will take the stage to explain the APIs that Google and Apple provide to improve the accessibility of mobile apps.
The afternoon will end with a workshop in which these techniques can be applied and tested. We will make sure there are developers present to help you out with all problems you may run into.
Programme
13:45 - 14:30: Welcome
Keynote: "The covfefe of a11y", by Wiebe Elsinga and Stefan Hogendoorn - Google Developer Experts.
14:30 - 15:15: Workshop
Get your app into the hands of a visually impaired user, and experience how they use your app.
15:15 - 16:00 - Introduction to accessibility
We will introduce all aspects of accessibility by presenting a case study of the improvements we made to the Picnic app.
16:00 - 16:15 - Break
16:15 - 17:00 - Applying accessibility techniques
iOS and Android developers that have experience with making an app accessible will explain how to apply accessibility techniques to improve your app for visually impaired users.
17:00 - 18:00 - Hands-on
With the pitfalls in your app for visually impaired users fresh in mind and the knowledge you gained during the talk, now is the time to take your app and make it more accessible. We will make sure we have experienced developers on-site to ask all questions you may have left after the sessions.
18:00: Drinks
Naturally, we will end the day with some free, refreshing drinks sponsored by Picnic.
Speaker Bios
Stefan Hogendoorn
Also known as Qlouder's Chief Geek; Stefan is driven by technology and has a passion for Cloud computing. For over 20 years he has been working in IT. In various roles but the development of new solutions always comes first. Today, Stefan is most proud of how Qlouder invents ways to get people to communicate better and have them collaborate more effectively. His wife is an entrepreneur as well and with two kids, a dog and two guinea pigs it's never boring at his home either. His motto? People are nice, code makes more sense.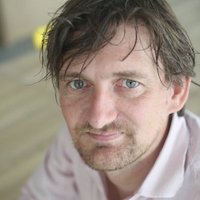 Wiebe Elsinga
Besides being a Lead Developer at Egeniq, Wiebe Elsinga is a Google Develop Expert for Android. He has a passion for UX, accessibility and design. He regularly speaks at Mobile Developer conferences, or is giving workshops. And let's not forget a co-founder/organizer of the GDG Dutch Android User Group.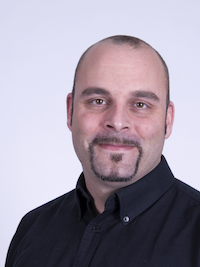 Sidharth Juyal
Sid has been making apps for iOS since 2008. He has experience in developing apps in a very wide domain. Currently he is working with Picnic, pioneering the supermarkets in the mobile era. He likes to spend his leisure time making fun games and exploring virtual reality.