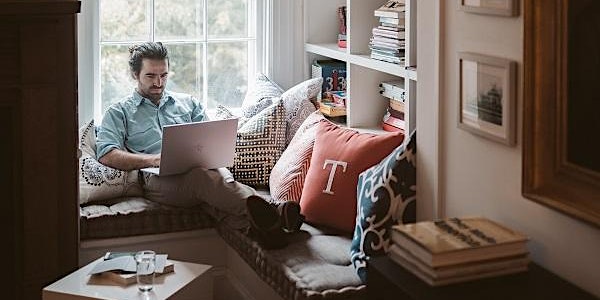 Multiple Dates
How to make your LinkedIn profile the best it can be. FREE webinar
Discover some of the secrets of using LinkedIn to your best advantage for 2021 sales
About this event
Does LinkedIn work for you? Could it be the missing piece of your business puzzle?
LinkedIn is a fabulous, but still underutilised, sales resource - be one of the minority who take advantage of this amazing sales aid effectively and keep ahead of the competition.
We have created a FREE webinar to help you improve your profile and show you how to take full advantage of the opportunities available and become totally client relevant.
The Webinar at 10am on Wednesday 4th November 2020 - will include:
Why a strong presence on LinkedIn is essential
Creating a client relevant profile
Recognising free advertising opportunities
Who should attend?
Business people working from home seeking additional sales channels
Business people who want generate regular sales using LinkedIn
Business owners with a passion for growing their business
What you need
Access to a laptop (preferable) or a smartphone with internet access
Availability between 10:00 and 11:15 on Wednesday 4th November
What will happen after you book?
We will send you an invitation to the first webinar
We will send instructions how to join the webinar
Our objective on the webinar is to deliver nuggets of information that will deepen your knowledge of LinkedIn enabling you to grow and develop your business with the techniques learned.
Organiser of How to make your LinkedIn profile the best it can be. FREE webinar
Chris Roxburgh (My Marketing Guy) Chris has spent over 30 years in Marketing and recently his popular workshops have covered a variety of subjects including many aspects of social media, language use and general marketing. Chris' training style is inclusive and interactive.
To quote an attendee at a recent workshop of his - " I wish I had met Chris and known this stuff 10 years ago!!'.
You can find more details about Chris on his Linkedin Profile.